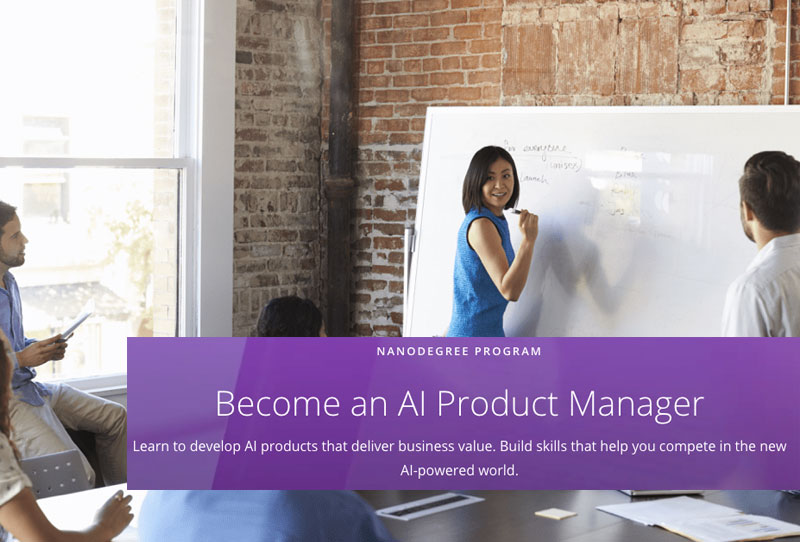 IBL News | New York
Udacity launched this week a course designed to teach learners without coding experience how to build AI-driven products and bring business value.
"Become an AI Product Manager" is a 2-month, 5-10 hours/week Nanodegree program, priced at $718, and starting on June 25.
It consists of six lessons and three projects, and it has been developed in partnership with San Francisco-based machine learning and artificial intelligence company Figure Eight.
"We built this course with Udacity to empower professionals to help build amazing products using AI, but aren't coming to the table with a deep technical background," said Alyssa Simpson Rochwerger, Vice President of Product at Figure Eight.
In this program, students will build fluency in Artificial Intelligence (AI) concepts, while scoping, evaluating, and planning a product that uses this technology. Learners will also get a chance to evaluate case studies to see what has actually worked across industries.
Udacity first collaborated with Figure Eight in 2018 to build its Data Scientist Nanodegree program. This program has seen 3,000+ enrollments in over 120 countries, according to Udacity. Many of these graduates have landed new jobs with employers including Capgemini, IBM, and Roche.
• Syllabus of the Course (PDF)