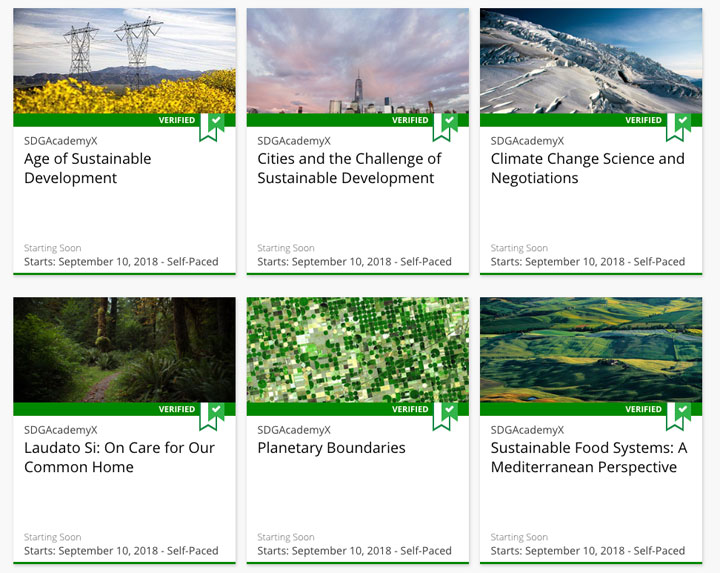 SDG Academy, an initiative of the United Nations Sustainable Development Network (SDSN), will release 13 of their existing courses on edX.org this September, after joining the edX consortium.
These free, graduate-level courses on sustainable development address the challenge of how people, communities, governments, and companies coexist, cooperate and collaborate in order to save the planet.
Classes are taught by experts, under the leadership of Professor Jeffrey D. Sachs, from Columbia University. Most of the courses start on September 10 as part of the SDG Academy Fall semester.
One of the notable courses revolves around Pope Francis' Laudato Si encyclical. It raises the ecological crisis that humanity has created and issues a moral clarion call for urgent action to protect the earth. Its introductory video, below, is narrated by Bono. The course lasts for less than two hours.
Presentation video of the 10-week "Sustainable Food Systems: A Mediterranean Perspective" course: