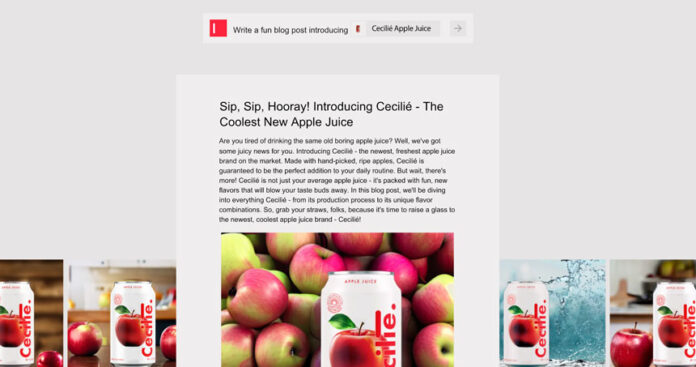 IBL News | New York
San Francisco – based Typeface.ai, which is building generative AI for brands, closed a $100 million Series B round.
With total capital raised of $165 million at a valuation of $1 billion, Typeface, launched in February 2023, said that its personalized content creation, a unified one-brand approach offer, has eliminated the barriers for enterprises to harness generative AI.
The investment was led by Salesforce Ventures with participation from Lightspeed Venture Partners, Madrona, GV (Google Ventures), Menlo Ventures, and M12 (Microsoft's Venture Fund).
Typeface provides a wide range of workflows across departments, including marketing, sales, product, and HR.
Recently unveiled new features include an advanced Image Studio for high-resolution product photography, video-to-text conversion, and selective image editing and regeneration.
Typeface has expanded through partnerships with Salesforce, Google Cloud, and Google Workspace.
The Typeface platform consists of three key components:
• A content hub where users can upload assets and guidelines for "on-brand" text and image generation.
   • Blend, which uses AI to train and personalize content to a brand's voice and style.
   • Flow, which provides templates and workflows designed to integrate into existing apps and systems.
Typeface places emphasis on brand governance, content safety, and privacy. For example, using brand-approved wording and assets, a content marketing manager can generate an Instagram post, repurpose an event video into a blog post, or draft a follow-up email.