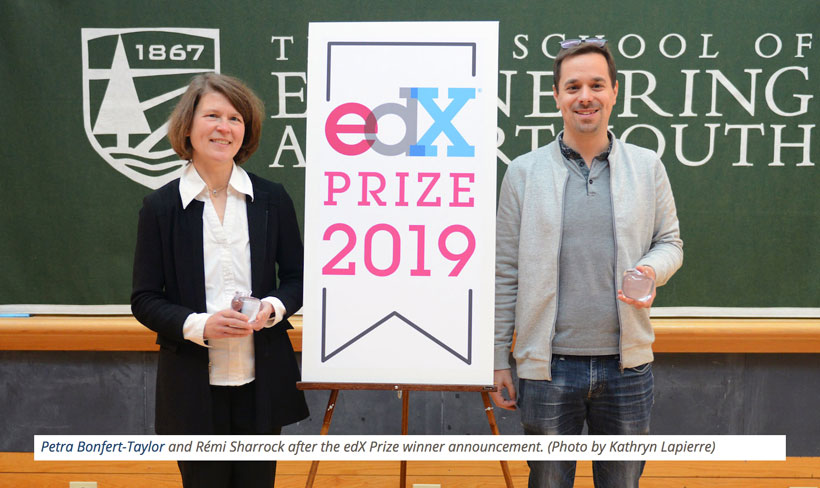 IBL News | New York
Dartmouth College Professor Petra Bonfert-Taylor and Institut Mines-Télécom (IMT) of France Professor Rémi Sharrock won the 2019 edX Prize for Exceptional Contributions in Online Teaching and Learning. The announcement was done during a virtual Town Hall, which replaced the annual edX Global Forum (canceled because of the uprising in Hong Kong).
The winners teach, through a joint partner program, the C Programming with Linux Professional Certificate program. This class has been running on edX.org since June 2018 and will be offered again in March 2020.
To date, the program has logged over 170,000 enrollments in the seven courses of the series.
"Both instructors solved how to provide rich, formative feedback to learners in real-time, at scale," Anant Agarwal, co-CEO at edX, explained in a blog-post. "By using two open-source learning environments, the team was able to remove the most common barriers to beginner coders."
The two professors and their team spent a full year intensively working on the design, production, and development in this seven-course sequence.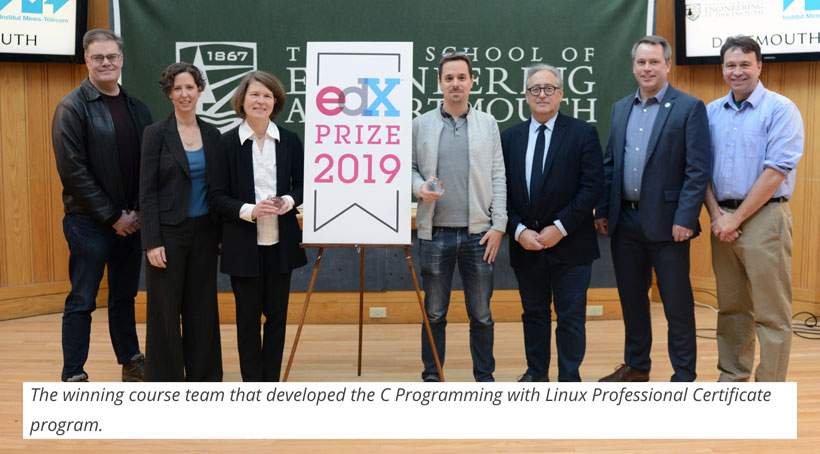 Part of Bonfert-Taylor and Sharrock's team were: Joseph Beaudoin, senior video producer at Dartmouth; Michael Goudzwaard, DartmouthX lead; Delphine Lalire, MOOC program manager at IMT; Ella Hamonic, an independent instructional designer commissioned by IMT; and Mathias Hiron, developer at IMT.
"The world is a better place when knowledge flows freely," Professor Bonfert-Taylor said. "One of my biggest passions is to transform education through the development of programs that provide accessible and high-quality student-centered learning opportunities across international and socio-economic boundaries."
The two winners of the edX Prize were chosen among more finalists, as shown below.