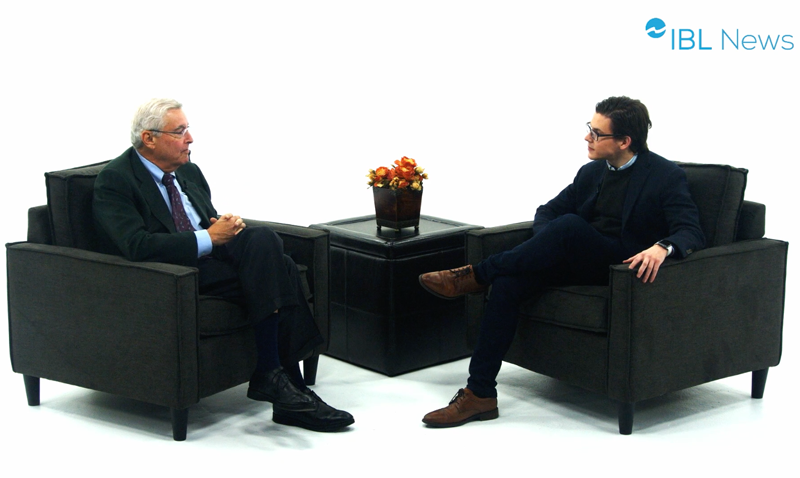 Last month Fast Healthcare Interoperability Resources (FHIR) "was effectively made a U.S. standard. The Centers for Medicare and Medicaid Services… has now mandated that FHIR must be made available for both patients and providers physicians and others to access healthcare data," said Mark Braunstein, Professor in Health Informatics at Georgia Tech, in an interview with IBL News in New York.
This standardization of FHIR, he asserts, necessitates online training for those working in the field and needing continuous professional education.
"The demand for students who have skills in developing using this technology is exploding and we've been asked to look at what we could do to create some sort of stand-alone professional certificate program based on the experience we've had."
Mark Braunstein is the author of many groundbreaking books in the health informatics sector, and a Professor in the College of Computing at the Georgia Institute of Technology. His newest book is Health Informatics on FHIR: How HL7's New API is Transforming Healthcare. Braunstein sat down with IBL News to discuss how FHIR is revolutionizing healthcare in America and his success in creating on-campus and online courses, as well as the need for large-scale online courses and degrees in healthcare informatics.
Fast Healthcare Interoperability Resources (FHIR) was created by the Health Level Seven International health-care standards organization (HL7) and is a standard for exchanging healthcare information electronically.
Braunstein has been working in the field of health informatics for over 20 years, and offers an insight into how HL7's new API is revolutionizing the healthcare sector, as his new book alludes to. When Braunstein began working at the Georgia Institute of Technology seven years ago, he designed an introductory project-based health informatics course.
"A few years ago a solution to one of the great challenges health informatics faced — which is how do we represent healthcare data in a standard way so that it can be meaningfully shared —  a solution to that began to be developed, and I became interested in it very early and saw the possibility of using this technology as a platform for student projects."
This was FHIR, which uses "the technologies that are widespread already on the internet to represent and access healthcare information."
"We began organizing things with the support of Dean Galil and others to develop a programming platform on campus so that our students could work with domain experts — these are physicians from places like Emory University or researchers from places like the CDC — to develop real apps that might actually in time be used to take better care of patients or improve public health"
Braunstein created an online course equivalent to what was offered on-campus, following in the footsteps of OMSCS, despite the fact that "running project-based courses [are] difficult even on campus." With the growing popularity of FHIR, access to this content is necessary for continuing education initiatives. (Braunstein's MOOC – Health Informations in FHIR).
Please watch below the full interview with Mark Braunstein at IBL Studios.