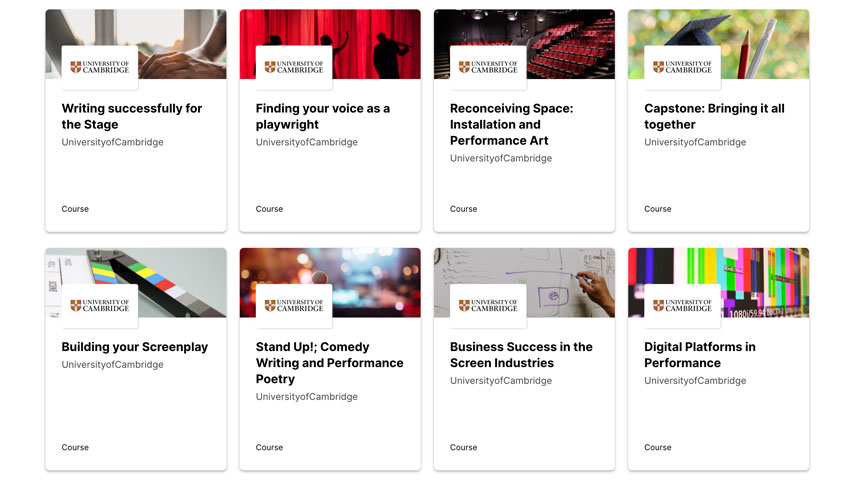 IBL News | New York
The University of Cambridge — founded in 1209 and ranked among the world's top 10 higher ed institutions — is offering on the edX.org platform a series of valuable, free courses of writing, performance art, screenplay, and comedy writing.
In total, there are eight courses intended for those in the entertainment industry looking to solidify their skills.
– Writing successfully for the Stage
– Finding your voice as a playwright
– Reconceiving Space: Installation and Performance Art
– Capstone: Bringing it all together
– Building your Screenplay
– Stand Up! Comedy Writing and Performance Poetry
– Business Success in the Screen Industries
– Digital Platforms in Performance
Learners who successfully complete the courses can obtain a paid, verified certificate.
Altogether, these courses are featured as an 8-months MicroMasters Program in Writing for Performance and the Entertainment Industries, offered at a graduate level for $1,400.
"By collaborating with EdX, the University is enabling learners from all over the globe to benefit from Cambridge's passion for knowledge and discovery, giving as many people as possible the chance to experience the quality of a Cambridge education," says the university on its edX page.