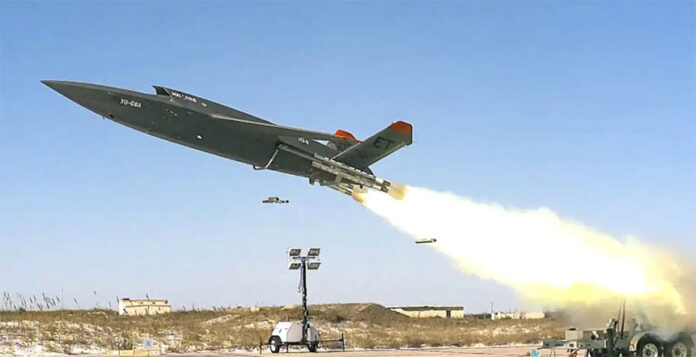 IBL News | New York
The U.S. Air Force has implemented AI agents on advanced drones like the XQ-58A Valkyrie. Autonomous Air Combat Operations seems to be ready.
Machine-learning trained and artificial intelligence algorithms used in this uncrewed jet aircraft's AI brain were trained millions of times in simulated environments before being put to the test in reality.
The first-ever flight was completed successfully at the Wright-Paterson Air Force Base in Ohio on July 25, 2023.
"This sortie officially enables the ability to develop AI/ML agents that will execute modern air-to-air and air-to-surface skills that are immediately transferrable to other autonomy programs," said Col. Tucker Hamilton, chief, AI Test, and Operations, for the Department of the Air Force.
"AI will be a critical element to future warfighting and the speed at which we're going to have to understand the operational picture and make decisions," said Brig. Gen. Scott Cain, AFRL commander. "AI, Autonomous Operations, and Human-Machine Teaming continue to evolve at an unprecedented pace, and we need the coordinated efforts of our government, academia, and industry partners to keep pace."
.