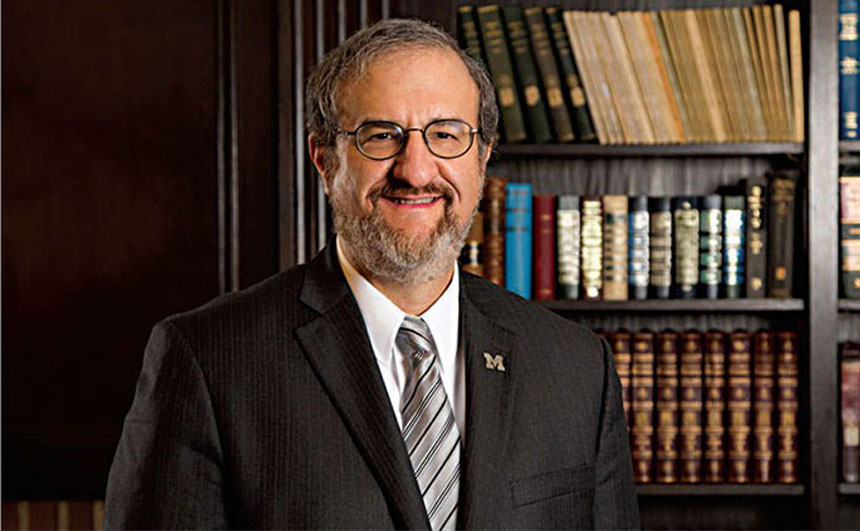 IBL News | New York
The University of Michigan's (U-M) Board of Regents fired its President, Dr. Mark S. Schlissel — pictured above — this Saturday after he was involved "in an inappropriate relationship with a University employee." 
"After an investigation, we learned that Dr. Schlissel, over a period of years, used his University email account to communicate with that subordinate in a manner inconsistent with the dignity and reputation of the University," explained the institution.
The Board named former U-M President Mary Sue Coleman as Interim President. She will serve until a new President is named, expected for this summer.
U-M released Dr. Schlissel's communications on the university's website, as well as the letter sent to him. "Messages also demonstrate that you were using official University of Michigan business as a means to pursue and carry out a personal relationship with the subordinate."
Dr. Schlissel was ordered to return all property "associated" with his presidency and vacate the presidential mansion within 30 days.

In October 2021, Schlissel announced that he would step down from the Presidency in June 2023, a year earlier than the end of his term.
In November 2020, the University of Michigan agreed to pay $9.25 million to eight women whom Martin Philbert, a former provost, harassed during his tenure.