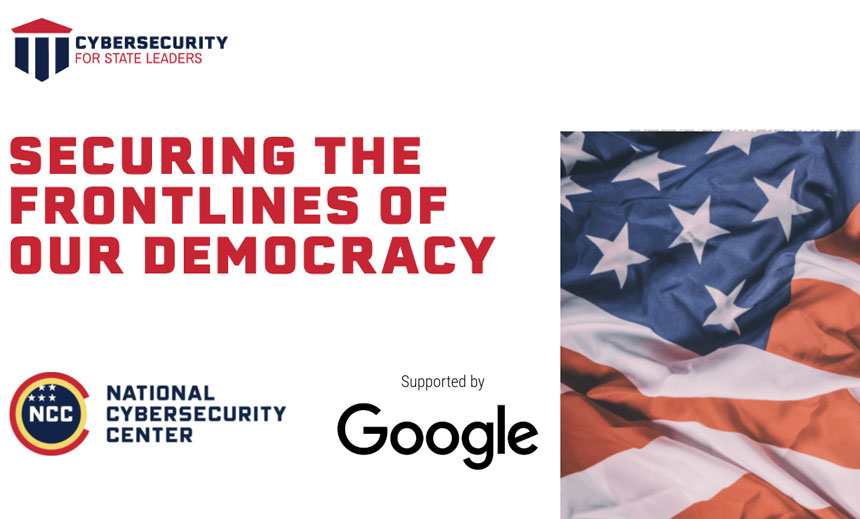 IBL News | New York
The National Cybersecurity Center (NCC) and Google launched on Monday a nationwide training program to educate state lawmakers and their statehouse staff and prepare them on best practices on cyber attacks, as the nation faces the 2022 midterm elections.
The Cybersecurity for State Leaders initiative, extended to all 50 states, will include live virtual forums and interactive, on-demand workshops.
In those forums will participate national figures in security such as investor on ABC's Shark Tank and Founder and CEO of Herjavec Group Robert Herjavec, former State Department Spokesperson and Undersecretary of State for Public Affairs Heather Nauert, Senator Joe Manchin (D-WV), Chief Information Security Officer for the Information Security Division of the U.S. Small Business Administration James Saunders, and representatives from Google, IBM, Microsoft's Defending Democracy Program.
Launched with bipartisan signing, the project will prepare lawmakers and their staff "to be vigilant against cyber threats by offering a deep dive into the ecosystem of cybersecurity, common types of cyberattacks, how and why cyber attacks work, and best practices on how to protect individuals against cyber threats," according to the official release.
Ohio Secretary of State Frank LaRose (R-OH) and Colorado Secretary of State Jena Griswold (D-CO) announced their commitment to promote a stronger culture of cybersecurity awareness in their offices and throughout their state.
"Americans must have confidence in their elections; that can't happen if we aren't vigilant in our defense of the digital systems that make up our election infrastructure," said LaRose.
NCC has launched #Cybersecurity for State Leaders, supported by @Google – a 50-state campaign to educate state leaders on the importance of cybersecurity at the state & local level!

Learn more at https://t.co/jfo0thvOpq#Cyber #CyberEducation

— National Cybersecurity Center (@NATLCyberCenter) March 29, 2021