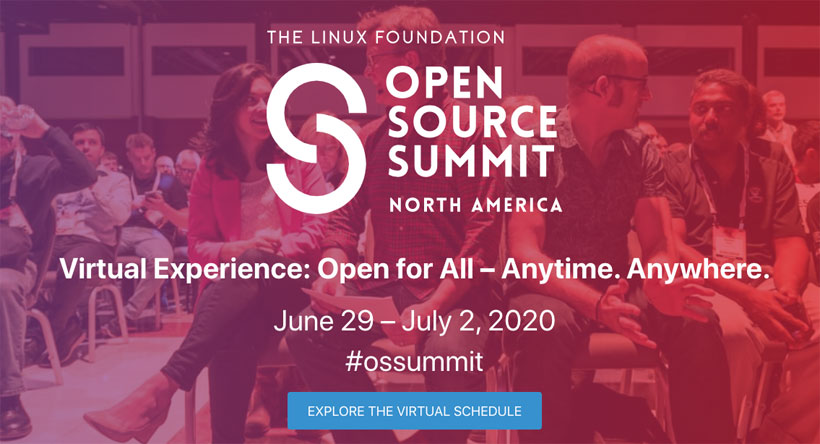 IBL News | New York
As COVID-19 safety concerns continue, the Linux Foundation announced yesterday that rather than holding a physical event in Austin, Texas, they will transition the Open Source Summit + Embedded Linux Conference North America 2020 (OSSNA 2020) to a virtual event. The digital conference will take place from June 29th to July 2nd, 2020.
"While it doesn't quite take the place of meeting face to face, it comes darn close," said the organizer.
"Without the barriers of cost and travel, we expect the attendance to the online OSSNA 2020 to be significantly higher than an in-person event."
The attendance fee will be $50 and registration will open on May 5, 2020.

The schedule, released yesterday, includes:
230 conference sessions, tutorials, and keynotes across 14 tracks, with live speaker Q&As
Attendee networking via 1:1 chat and group networking lounges across a range of topics
An interactive sponsor & demo showcase to speak directly with representatives, sponsors, watch demos, download resources, and view job openings
The ability to earn schwag and prizes by accumulating sessions attended, sponsor booths visited, and trivia questions answered
Platform access for one year post the event.
Topics covered will be Linux Systems, Embedded Linux, IoT, AI, Cloud Infrastructure, Cloud App Development, OS Dependability, OS Databases, Diversity and OS Leadership (Business, Community, OSPO).
The mechanics of the conference is based on celebrating sessions at scheduled times just as they would at a face-to-face event. Speakers will be available for a live Q&A with conference sessions & tutorial attendees. And attendees will be able to build a personalized agenda of sessions they want to attend and receive notifications before sessions start.
All sessions will be recorded and available to attendees on-demand after the event.