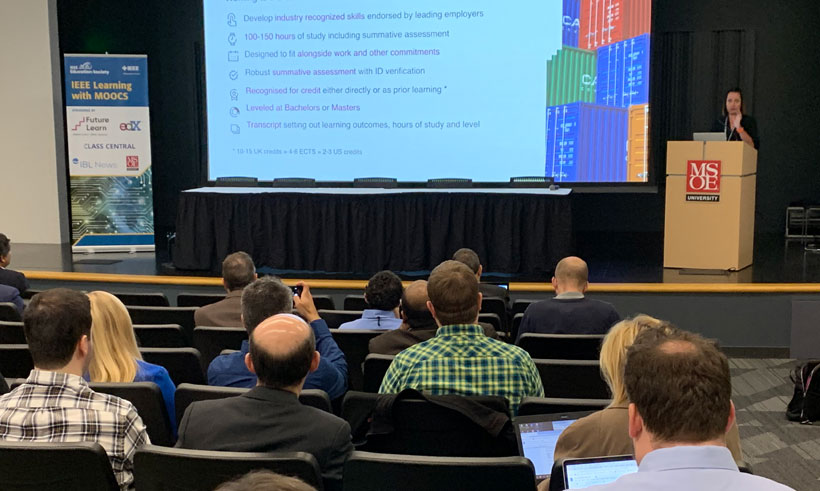 IBL News | Milwaukee, WI
IEEE's Learning with MOOCS awarded Anant Agarwal, CEO at edX, for his "meritorious service for outstanding contribution". Meanwhile, Dr. Russ Meier, professor at Milwaukee School of Engineering (MSOE), received recognition as Chair of the conference.
Both scholars were awarded during the sixth edition of the Learning with MOOCs Conference this week in Milwaukee, WI.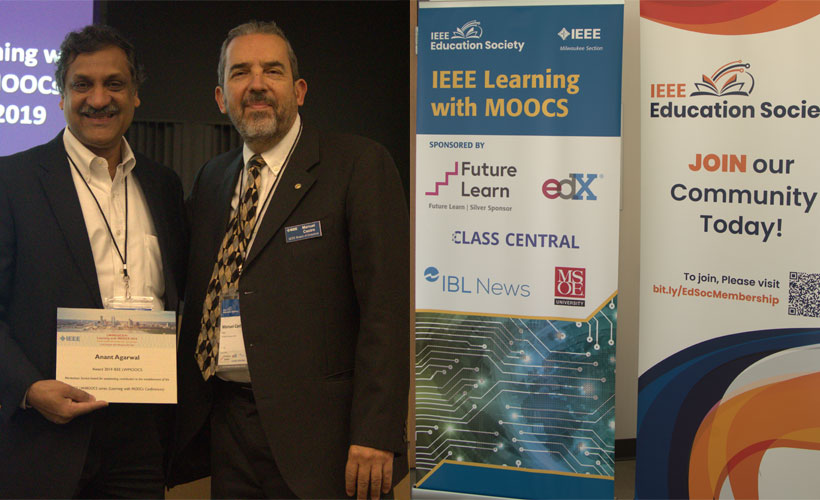 [In the picture above, Manuel Castro, IEEE fellow and organizer of the conference, with Anant Agarwal on the left]
Two universities were honored for the Best Paper Award:
Improving MOOC quality using learning analytics tools, Jeffrey S. Cross, Tokio Tech, Japan
F-Lingo: Integrating lexical feature identification into MOOC platforms for learning professional and academic English, Alannah Fitzgerald, The University of Waikato, New Zeland
"There is a vibrant community of investigators researching and the future is very bright," said Russ Meier, who read the 37 papers presented at the conference.
He summarized his conclusions of the event in the video below.
The 2020 Learning with MOOCS event will be celebrated in Antigua, Guatemala, from September 30 to October 2. Universidad Galileo will host the gathering.

[Disclosure: IBL was one of the sponsors of the conference, along with Future Learn, edX, Class Central and the Milwaukee School of Engineering]