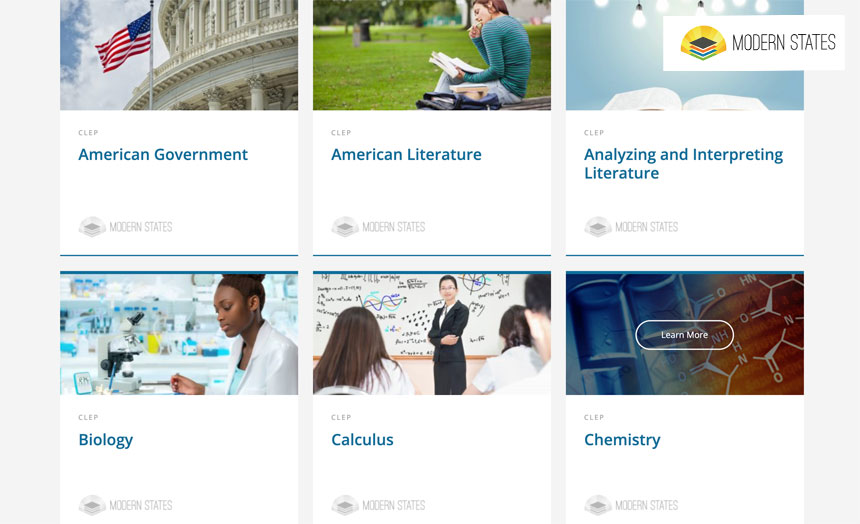 IBL News | New York
The ModernStates.org online learning platform announced this month that it surpassed 300,000 registered students on its program "Freshman Year for Free." In addition, fees for 50,000 credit-bearing exams were reimbursed.
Launched in 2017, the New York City-based Modern States Education Alliance ("Modern States.org") philanthropy offers a collection of free freshman-level courses that lead to college credit.
The courses — which include lectures, readings, and practice questions — work as a public library of post-secondary education.
There are over 40 top-quality online courses taught by professors from leading universities, such as Columbia, Johns Hopkins, Tufts, and Purdue.
These classes are designed to prepare students to pass any of the College Board's credit-bearing College Level Examination Program (CLEP) exams.
The non-profit organization estimates that "students have saved more than $75 million on college tuition by turning to Modern States." "The all-in average cost of public college is about $20,000 per year, so every Modern States course and CLEP exam passed can save students about $2,000 of cost," said Steve Klinsky, Modern States Founder and CEO.
By passing 8-10 CLEP exams, students can save up to a full year of college costs.
The NYC x Freshman Year for Free program has more than 1,200 registered students from more than 25 New York City public high schools in Brooklyn, the Bronx, Manhattan, and Queens.
The NYC students who receive stipends for passing courses and exams use Modern States courses to earn free college credit before high school graduation.
The pass rate on CLEP exams for NYC public school students has been 85 percent to date, which is about 20 percentage points higher than the approximately 65 percent national average pass rate for all CLEP test-takers.
The overall pass rate is about 75 percent for students taking Modern States courses.
The philanthropy aspires to help over one million learners, saving students and taxpayers approximately $2,000 per course and over $1 billion in total.
[Disclosure: These courses and the learning ecosystem, based on Open edX were produced in partnership with IBL Education, the parent company of the IBL News service].