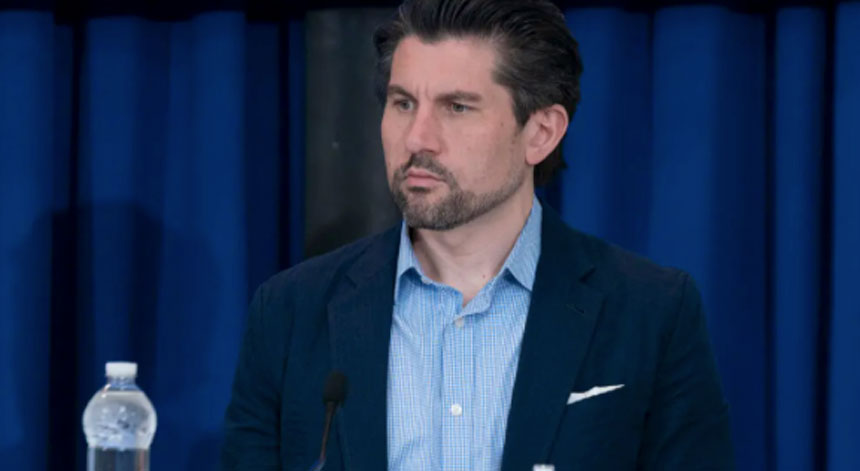 IBL News | New York
Jim Malatras, the Chancellor of the State University of New York (SUNY), submitted his resignation on Thursday following intense bipartisan political pressure for him to step down. His resignation will go into effect on January 14, 2022.
In the last week, the controversy over his allegedly "toxic management style" loudly increased until provoking his fall.
Jim Malatras, an old Gov. Andrew M. Cuomo's ally, faced mounting criticism over text messages that showed him belittling one of the women who had accused the now-disgraced politician of sexual harassment. The New York State Attorney General's Office's release of text messages sent by him accelerated his decision to step down.
In his resignation letter to the SUNY Board of Trustees, Malatras wrote: "The recent events surrounding me over the past week have become a distraction over the important work that needs to be accomplished as SUNY emerges from COVID-19."
"I believe deeply in an individual's ability to evolve, change and grow, but I also believe deeply in SUNY and would never want to be an impediment to its success," he added.
Malatras's tenure at SUNY was short. On August 21, 2020, the Board of Trustees selected him without a national search process, prompting a vote of no confidence from faculty members who criticized his little higher education experience and his close relationship with then New York governor Andrew Cuomo. He was the first SUNY graduate ever to become Chancellor — the 14th, in this case.
In July, Malatras defended a New York State Department of Health report that effectively absolved the Cuomo administration from responsibility for the rise in COVID-19 deaths in New York nursing homes.
He was also questioned by investigators in September about how many working hours he spent editing and fact-checking Cuomo's personal memoir.
In November 2021, the New York Attorney General, Letitia James, released old text messages that showed Malatras mocking Lindsey Boylan, a former aide to Cuomo, after she tweeted about a toxic work environment in the governor's office several years ago.
"Let's release some of her cray emails!" Malatras texted to a group of current and former Cuomo staffers after a colleague suggested Boylan was using drugs.
Jim Malatras was an expert in the science of politics. He received his bachelor's degree, master's degree, and a doctorate in political science from the University at Albany and is the first SUNY alumnus to serve as Chancellor.