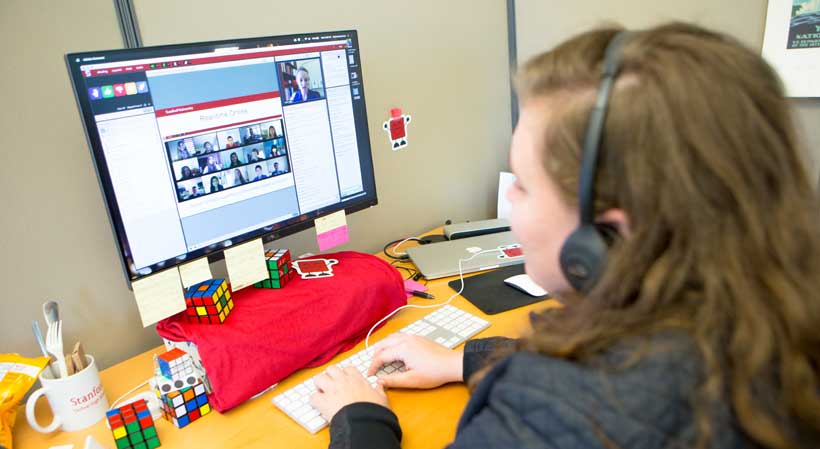 IBL News | New York
A dramatic reversal in Stanford University's reopening.
Stanford University reported yesterday that it altered its plans announced in June for graduate education during the autumn quarter and that it won't be bringing students back for on-campus learning, due to the increased spread of COVID-19. (There have now been nearly 600,000 COVID-19 cases and more than 10,000 deaths in California, and much of the state, including the whole Bay Area.)
"We are planning for almost all undergraduate instruction to be delivered remotely during the autumn quarter, with very limited in-person offerings," explained Marc Tessier-Lavigne, President of Stanford, in a letter to the institution community.
"We will continue to offer on-campus housing for those undergraduates who were previously approved to be in residence due to a special circumstance and who continue to wish to be on campus, despite the plan for mostly remote instruction," he added.
With this announcement, Stanford University joins other major universities who decided to go fully online.
Princeton University, Johns Hopkins University, University of Massachusetts Amherst, Howard University, Loyola University Maryland, and Smith College made a similar decision last week.
Columbia University's President, Lee C. Bollinger, wrote in a letter that the school has to drastically reduce the number of undergraduate students who can live on-campus to only students who need to for approved personal or academic reasons.
In parallel, Stanford announced this week its decision to postpone sports competition.