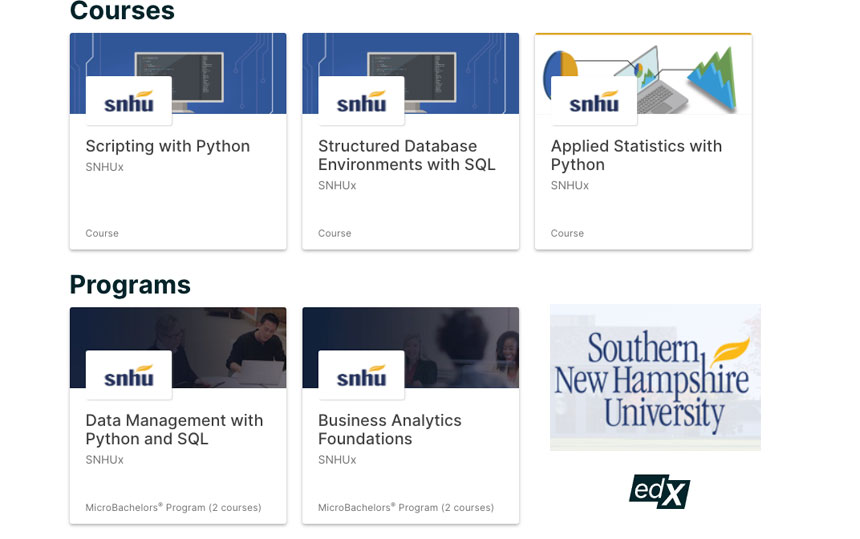 IBL News | New York
Southern New Hampshire University (SNHU) is launching this month in collaboration with edX its first MicroBachelors programs: Business Analytics Foundations and Data Management with Python and SQL.
The edX's MicroBachelor standalone credential will allow learners to apply for transfer credit toward an SNHU associate or bachelor's degree program. Offered at $498 per course, the classes are worth up to six credits each. The two MicroBachelors courses are open for enrollment on edX and start on February 26.
"Through the new SNHUx programs, learners will be able to study at their own pace, obtain workforce-relevant skills, and apply credits when they enroll at SNHU – creating an even more affordable pathway to an associate or bachelor's degree," stated in a press-release Paul LeBlanc, President and CEO, SNHU.
"With SNHU, we will further the edX mission to increase access to education worldwide," said Anant Agarwal, edX Founder, and CEO.
With the launch, Southern New Hampshire University (SNHU) becomes a partner in the edX Consortium. It will operate as SNHUx.