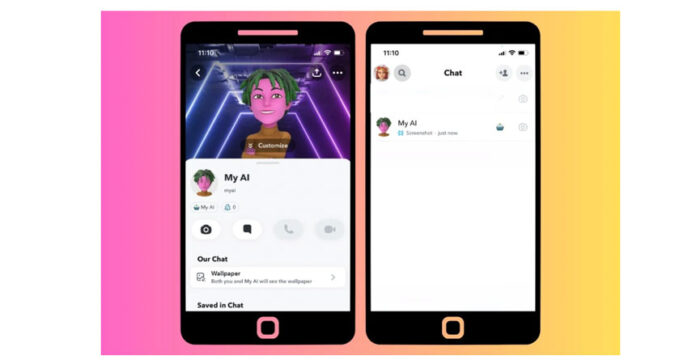 IBL News | New York
Snapchat made its OpenAI's powered bot, named 'My AI' free to a global audience. Users' reaction was negative as they couldn't remove it from the feed unless they were paid subscribers.
The company upgraded the tool with new functionalities, such as the ability to add it to group chats with friends with an @mention, get recommendations for places on Snap Map and Lenses, and replay Snaps.
When it launched in February, it was only available to paid subscribers. It also became problematic as it provided some unsafe answers, such as when it suggested how to mask the smell of alcohol and pot at a birthday party.
The company has since upgraded the tool with new features, including the ability to generate a visual response and upcoming personalization features that will allow users to name My AI and give it more of an identity.
The feature remains available only to those with a Snapchat+ subscription, which costs $3.99 per month and could be driving upgrades. Snap also announced that Snapchat+ now has more than 3 million subscribers.
Say hi to My AI, our new chatbot located at the top of your chat. Write a song for your bestie who loves cheese, find the best IYKYK restaurant, or Snap it a photo of your garden to find the perfect recipe. Now free for all Snapchatters. #SnapPartnerSummit pic.twitter.com/U2KdozuWQz

— Snapchat (@Snapchat) April 19, 2023
Snapchat sees a spike in 1-star reviews as users pan the "My AI" chatbot feature, powered by OpenAI GPT tech, that launched to users globally on April 19 (@sarahintampa / TechCrunch)https://t.co/Wdq5kdMaJshttps://t.co/OXu7ovmf1O

— Techmeme (@Techmeme) April 24, 2023
Well it looks like AI is getting more extreme 🧵 pic.twitter.com/gXsFdtQIsi

— E (@ElijahSchaffer) April 24, 2023