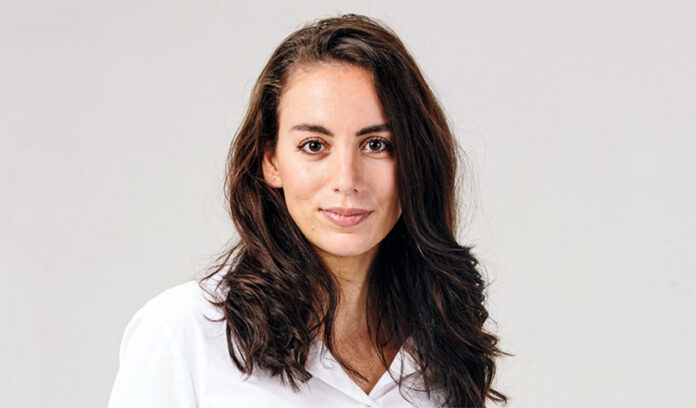 IBL News | New York
In an extremely sudden turn of events, Sam Altman was fired as CEO of OpenAI and replaced by CTO Mira Murati as the interim CEO, the company announced on Friday.
The company will be conducting a search for a permanent CEO successor.
Employees at OpenAI found out about the news when it was announced publicly, according to multiple sources.
The removal is a stunning fall for Sam Altman, 38, who over the last year had become one of the tech industry's most prominent executives. A year ago, OpenAI launched an industrywide AI frenzy when it released ChatGPT.

"Mr. Altman's departure follows a deliberative review process by the board, which concluded that he was not consistently candid in his communications with the board, hindering its ability to exercise its responsibilities," the company said in its blog post.
"The board no longer has confidence in his ability to continue leading OpenAI."
"I loved my time at OpenAI," Altman said in a post on X (formerly Twitter). "It was transformative for me personally, and hopefully the world a little bit. Most of all I loved working with such talented people. Will have more to say about what's next later."
i loved my time at openai. it was transformative for me personally, and hopefully the world a little bit. most of all i loved working with such talented people.

will have more to say about what's next later.

🫡

— Sam Altman (@sama) November 17, 2023
OpenAI also announced that co-founder Greg Brockman will be stepping down as chairman of the board, though he will remain at the company.
OpenAI's board of directors consists of OpenAI chief scientist Ilya Sutskever, independent directors Quora CEO Adam D'Angelo, technology entrepreneur Tasha McCauley, and Georgetown Center for Security and Emerging Technology's Helen Toner.
The majority of the board is independent, and the independent directors do not hold equity in OpenAI.
A longtime tech entrepreneur, Sam Altman helped found OpenAI with the financial backing of Elon Musk in 2015.
He was one of several tech CEOs to meet with White House leaders, including President Joe Biden, this year to emphasize the importance of ethical and responsible AI development.
Others wanted Altman and OpenAI to move more cautiously. Elon Musk, who helped found OpenAI before breaking from the group, and dozens of tech leaders, professors, and researchers  urged artificial intelligence labs like OpenAI to stop the training of the most powerful AI systems for at least six months, citing "profound risks to society and humanity."
Murati was born and raised in Albania and studied engineering at Dartmouth. She joined OpenAI in 2018. Previously, she managed the product and engineering teams at augmented reality company Ultraleap (then called Leap Motion) and earlier worked at Tesla, where she helped develop the Model X.
The news shocked AI insiders, analysts, and tech executives alike.
His removal is a blow to Microsoft, which has invested $13 billion in OpenAI and has what amounts to a 49 percent stake in the company.
Sam Altman is a hero of mine. He built a company from nothing to $90 Billion in value, and changed our collective world forever. I can't wait to see what he does next. I, and billions of people, will benefit from his future work- it's going to be simply incredible. Thank you…

— Eric Schmidt (@ericschmidt) November 17, 2023