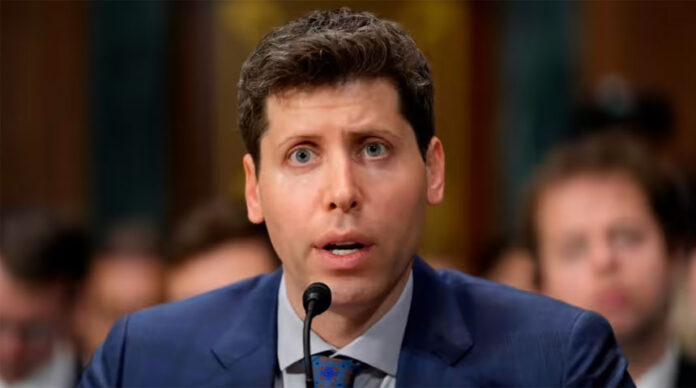 IBL News | New York
OpenAI's Founder and CEO, Sam Altman, testified before Congress for the first time on Tuesday, calling on U.S. lawmakers to regulate fast-advancing AI technology.
During his hearing before the U.S. Senate subcommittee on privacy, technology and the law on Tuesday, he welcomed regulation, including independent audits, a licensing regime and system of warnings similar to nutritional labels on food.
When asked by senators about AI's ability to predict and influence public opinion in relation to the upcoming election, Altman [in the picture above] outlined his fears over the potential for misuse of AI spreading "interactive disinformation."
"These models are getting better in their ability to manipulate, persuade, provide sort of one-on-one interactive disinformation, and this is a significant area of concern," he said.
The hearing comes as regulators and governments around the world step up their examination of the technology, amid growing concerns about its potential abuses and crimes performed by bad actors.
EU lawmakers last week agreed on a tough set of rules over the use of AI, including restrictions on chatbots such as ChatGPT.
Earlier this month, the U.S. Federal Trade Commission (FTC) and the UK competition watchdog fired warning shots at the industry.
The FTC said it was "focusing intensely on how companies may choose to use AI technology", while the UK's Competition and Markets Authority plans to launch a review of the AI market.
The US Congress is also looking into how to craft regulations to govern the technology, and plans to speak to more sources from the industry in the coming months.
"If this technology goes wrong, it can go quite wrong. And we want to be vocal about that. We want to work with the government to prevent that from happening," Altman said.
Christina Montgomery, vice-president and chief privacy and trust officer at IBM, and Gary Marcus, a professor emeritus at New York University, also testified at the hearing.
More specifically on how the Federal Government should regulate companies like his, the CEO of OpenAI — the startup behind ChatGPT — laid out a three-point plan:
Form a new government agency charged with licensing large AI models, and empower it to revoke that license for companies whose models don't comply with government standards.
Create a set of safety standards for AI models, including evaluations of their dangerous capabilities. For instance, models would have to pass certain tests for safety, such as whether they could "self-replicate" and "exfiltrate into the wild" — that is, to go rogue and start acting on their own.
Require independent audits, by independent experts, of the models' performance on various metrics.