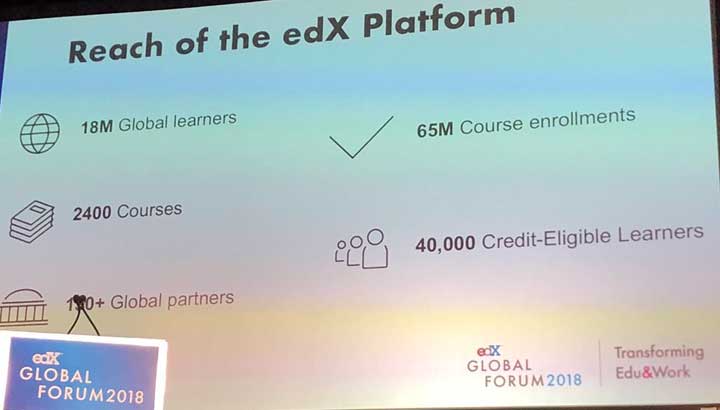 EdX has attracted 40,000 credit-elegible learners, according to the data disclosed yesterday at the 2018 Global Forum Event in Boston.
Overall, the number of learners has jumped to 18 million, while there are 2,400 courses included in the platform.
Nine fully online Master's degrees, 14 new MicroMasters, and 54 professional certificate programs have been launched in the last year.
The numbers about the Open edX platform reflect that this open source, community-based initiative shows a wider reach than the edX.org project.
21 million learners
25,000+ courses in 34 languages
1,800 instances, or Open edX-based projects, spread across 70 countries