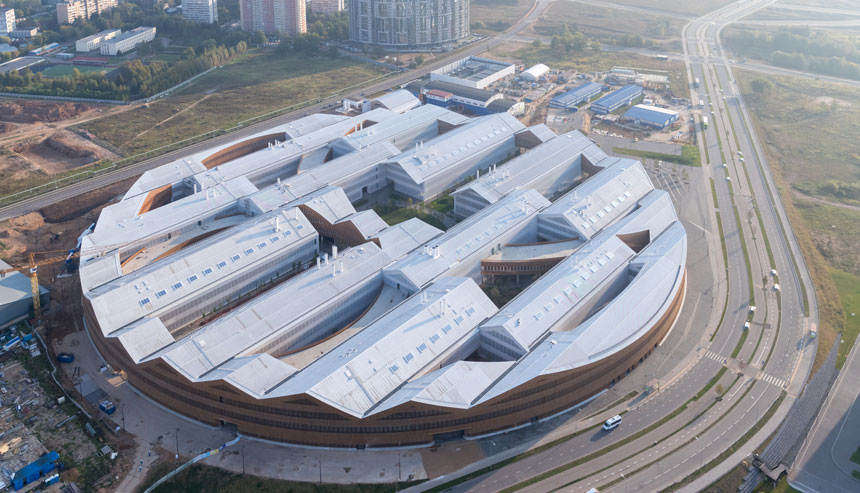 IBL News | New York
The invasion of Ukraine sparked protests against Russia in U.S. universities. Demonstrations and other acts of solidarity took place on American campuses.
Hundreds of people gathered at demonstrations in several schools, including Stanford, Columbia, Northeastern, Georgetown, and the University of Wisconsin-Madison.
Beyond these protests, MIT went further and announced it was cutting ties with a private graduate research university in Russia — the Skolkovo Institute of Science and Technology (Skoltech) that it helped establish in 2011. [In the picture above]
MIT President, L. Rafael Reif, explained that "this step is a rejection of the actions of the Russian government in Ukraine."
During the 2021-21 school year, over 1,700 Ukrainians studied in the United States' universities while the number of Russian students was 4,800, according to the Institute of International Education.
In Ukraine, universities suspended activities on their campuses in the wake of the Russian invasion.
The Ukrainian Government asked schools to provide distance learning with students and urge academics to stay at home. Last Thursday, the Government introduced martial law for a period of 30 days.
Some universities had been preparing for an attack over the past few weeks.