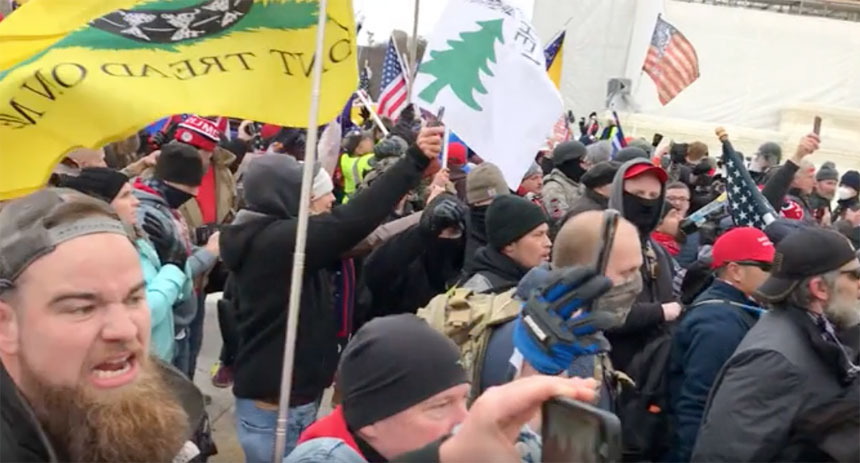 IBL News | New York
ProPublica.org published yesterday a collection in a chronological timeline of over 500 videos recovered from the now-shuttered Parler social network app, offering an unfiltered, eye-opening look at the assault on the U.S. Capitol on January 6th.
New York City-based nonprofit news outlet reviewed thousands of videos uploaded publicly by Trump supporters to Parler before the site was taken offline by the AWS hosting company.
"Taken together, they provide one of the most comprehensive records of a dark event in American history through the eyes of those who took part," said ProPublica.
Videos are ordered by the time and location they were taken: Around DC, Near Capitol, and Inside Capitol.
ProPublica disclosed that before Parler went offline, an anonymous programmer downloaded more than 1 million videos — nearly all the videos ever uploaded to the service. Then a staff of journalists selected 500 newsworthy videos.