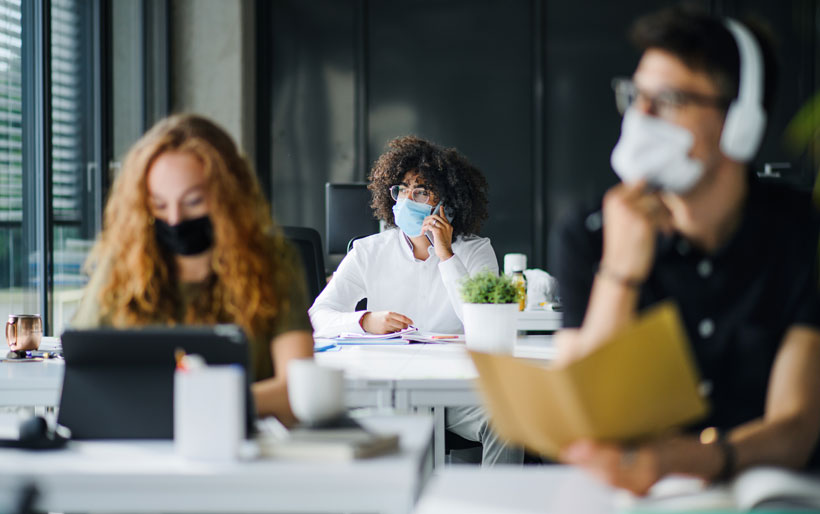 IBL News | New York
President Trump urged universities to continue reopening their campuses, even as some institutions have reported clusters of COVID-19 outbreaks and hundreds of new cases.
"We have learned one thing, there's nothing like campus there's nothing like being with a teacher as opposed to being on a computer board," Trump said during a White House press briefing yesterday. "The iPads are wonderful but you're not going to learn the same way as being there."
President Donald Trump blasted universities that have canceled in-person classes, arguing that the virus is akin to the seasonal flu for college students–despite the commonly shared view of health experts that the novel coronavirus is deadlier than the flu and more easily transmitted.
"For older people and individuals with underlying conditions, the China virus is very dangerous, but for university students, the likelihood of severe illness is less than or equal to the risk of the seasonal flu."
Currently, universities are rethinking opening plans after a spike in infections in the last week as students returned to campus. The pressure is mounting to close campuses. The University of North Carolina at Chapel Hill decided on Monday to suspend in-person classes for the fall. Notre Dame, Michigan State University, and The University of Pittsburgh also pivoted to online-only classes for undergraduates before they arrive on campus.
The COVID-19 virus is already spreading through colleges mostly because of off-campus parties, and daily life in sororities and fraternities. A recent example was known yesterday. Last weekend at the University of Alabama, in Tuscaloosa, bars and sidewalks were crowded with sorority members and other students reveling in their return-to-school rituals, sparking the fury of university officials.
Also, yesterday, The New York Times linked at least 251 cases of the virus to fraternities and sororities across the country, including in Washington, North Carolina, Berkeley, Calif., and Oxford, Miss.