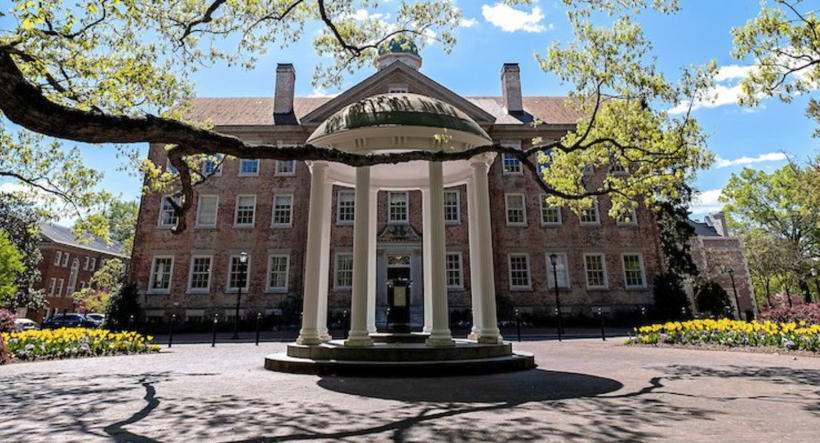 IBL News | New York
Experts predicted yesterday that many colleges will follow the University of North Carolina at Chapel Hill's decision to backtrack plans to reopen its campus for in-person learning and shift to remote learning amid a surge of COVID-19 cases among students.
For now, two major research universities have announced to reverse plans to resume in-person instruction, although at a smaller scale than UNC. The University of Notre Dame decided yesterday to suspend in-person classes for almost 12,000 students, moving undergraduate classes online for two weeks while keeping students on campus. Michigan State asked undergraduates who had planned to live in residence halls to stay home.
Crowded, mask-free parties at Oklahoma State University, Notre Dame, Iowa State, Villanova, and other colleges took place over the weekend. The lack of social distancing, along with dorm contact environments, are predictable scenarios for the spread of the pandemic–epidemiologists claim.
UNC-Chapel Hill decided to move all undergraduate classes online starting today Wednesday, while it offered students the opportunity to cancel residence hall requests with no penalty.
The announcement on Monday followed reports of four Coronavirus clusters over three days in dorms, apartments, and a fraternity house. As a result, 130 students tested positive.
As of Monday morning, 954 students were tested, 177 students were put in isolation and another 349 in quarantine.
After consultation with state and local health officials, #UNC's infectious disease experts and the @UNC_System, Carolina is making two changes to de-densify campus. First: On Wednesday, Aug. 19, all undergraduate instruction will shift to remote learning https://t.co/BaKlNB6jEr

— UNC-Chapel Hill (@UNC) August 17, 2020
This week, UNC's infectious disease experts are making changes to de-densify campus.
"As much as we believe we have worked diligently to help create a healthy and safe campus living and learning environment, we believe the current data presents an untenable situation," UNC-Chapel Hill's Chancellor, Kevin M. Guskiewicz, and Provost, Robert A. Blouin, wrote in a statement.
In April, the interim president of the UNC announced that he wanted all campuses to re-open in the fall. In August, the UNC Board of Governors announced their mandate for campuses to reopen. Last week they all got their way, with the dorms at UNC re-opening at full capacity, despite faculty and staff workers' protests.
Yesterday, the editorial board for the Daily Tar Heel, the University of North Carolina at Chapel Hill's student newspaper, called out university leadership after the outbreak.
"Everybody told the university not to reopen, and it was only a matter of time," said Nikhil Rao, a student government senior adviser who has participated in online meetings with provost Bob Blouin every month since April along with other student leaders. "I would be shocked if I didn't know this was going to happen."
Meanwhile, university officials are blaming off-campus parties and activities for the surge in COVID-19 cases.