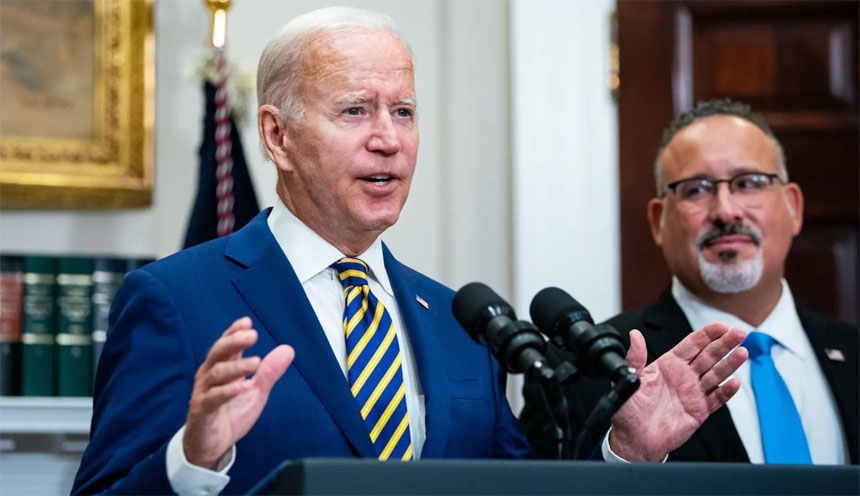 IBL News | New York
U.S. President Joe Biden announced loan debt relief for millions of Americans yesterday. Democrat lawmakers praised the initiative, and Republicans railed against it, claiming that forgiveness is unfair to those who tightened their belts to pay for college. Market analysts expressed their fear that this debt forgiveness could exacerbate inflation.
The Education Department estimates that 27 million borrowers qualify for up to $20,000 in relief.
Biden said he would cancel $10,000 in debt for those earning less than $125,000 per year and $20,000 for those who had received Pell grants for low-income students. (Around 60% of borrowers have received Pell grants, and the majority come from families making less than $30,000 a year.)
Current students are also eligible for debt relief as long as they were dependent on their parent's income.
Around 45 million people owe $1.6 trillion for federal loans taken out for college in the U.S.
In remarks from the White House, President Biden said: "All of this means people can start finally to climb out from under that mountain of debt and finally think about buying a home or starting a family or starting a business."