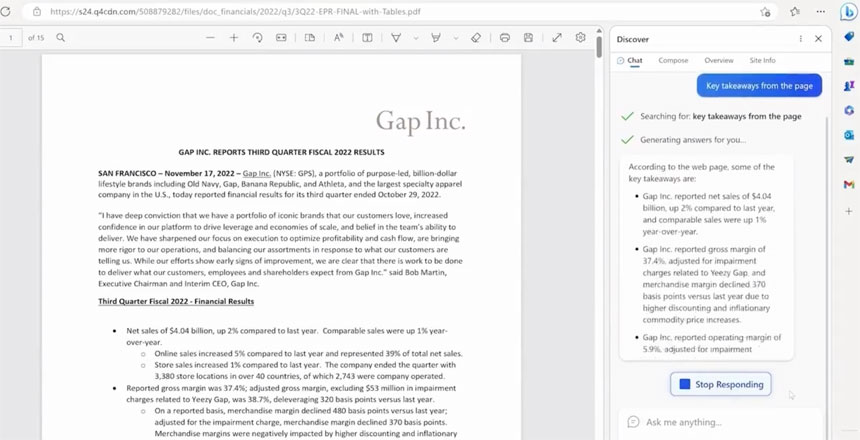 IBL News | New York
Microsoft will demonstrate in March how new ChatGPT-like AI will transform its Office productivity apps — Word, PowerPoint, and Outlook, among others. This announcement comes after the software giant showed its Prometheus Model on its new Bing search engine earlier this week.
Over a 1 million people have signed up for the Bing waitlist in 48 hours, and Bing was the third most popular app in the App Store in the US as of Thursday.
This is the most impressive feature of the new bing.

The GPT browser can understand and summarize a 15-page PDF in seconds.

You can now ask for the the key takeaways of each page and chat about the content of the document. pic.twitter.com/OSa4GztdAA

— Lior⚡ (@AlphaSignalAI) February 10, 2023
Microsoft is already using OpenAI's ChatGPT for its Viva Sales emails, as shown below. The company announced a new generative AI experience in Microsoft Viva Sales a week ago.