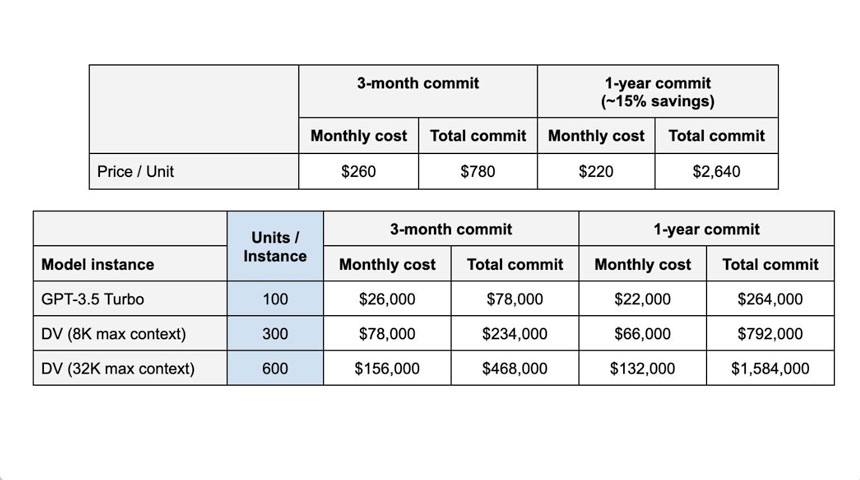 IBL News | New York
OpenAI — the owner of ChatGPT — is preparing the launch of a new AI platform for developers who need larger workloads on a dedicated capacity for their learning models, like GPT-3.5.
This platform, called Foundry, allows customers to have full control over the model configuration and performance profile.
According to TechCrunch, Foundry will offer rentals based on dedicated compute units with three-month or one-year commitments.
The service will be costly. Running a lightweight version of GPT-3.5 will cost $78,000 for a three-month commitment or $264,000 over a one-year commitment.
OpenAI co-founder and CEO Sam Altman said it costs a few cents per chat to run ChatGPT, OpenAI's viral chatbot.
In a move toward monetization, OpenAI recently launched a "pro" version of ChatGPT, ChatGPT Plus, starting at $20 per month, and teamed up with Microsoft to develop Bing Chat.
Separately, OpenAI continues to make its tech available through Microsoft's Azure OpenAI Service, a business-focused model-serving platform and maintaining Copilot, a premium code-generating service developed in partnership with GitHub.
OpenAI's leaked Foundry pricing says a lot – if you know how to read it – about GPT4, The Great Implementation, a move from Generative to Productive AI, OpenAI's safety & growth strategies, and the future of work.

Another AI-obsessive megathread on what to expect in 2023 🧵 pic.twitter.com/OUfgryMQ3z

— Nathan Labenz (@labenz) February 27, 2023
— Lior⚡ (@AlphaSignalAI) February 24, 2023