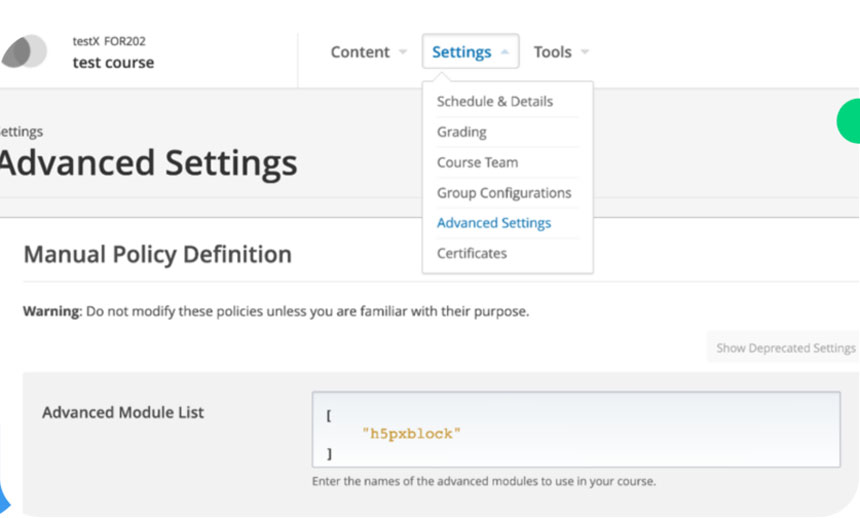 IBL News | New York
The thirteenth and fourteenth versions of the Open edX platform, namely called Maple and Nutmeg, introduced additions and improvements on Tutor, events, and filters this month.
An important improvement refers to the errors that occurred when importing a course through the authoring tool Studio. Now, educators will see specific error messages pertaining to uploading, unpacking, verifying, and updating stages in the course import area of Studio.
Reuse of an existing Open Response Assessment (ORA) rubric within the same course.
Update to support LTI 1.3 as well as the Deep Linking (LTI-DL) and Assignments and Grades services (LTI-AGS) features on LTI Advantage.
Among the new and improved XBlocks, the platform includes In-Video-Quiz, Annoto video collaboration, Graph XBlock, SCORM, Vector Drawing, and H5P content host. The Oppia tool for creating short interactive tutorials (or "explorations") was deprecated, and users were encouraged to replace it with an H5P tool that includes interactive ways to show content.
As new learner experiences, Open edX developers added Users Walkthroughs with three tours:
"Course Home New User Tour"
"Course Home Existing User Tour"
"Courseware New User Tour"
Also, the new Dates Tab shows students the most relevant moment of their course journey, such as exam day, assignment submissions, and program completion.
Other changes are the following:
Weekly Course Goals. Students can plan and select a weekly learning goal and follow their performance while subscribing to emails containing this information.
Course Progress Page. Now, it provides a visual understanding of learners' progress with grades broken down and accumulated and a summary of their performance on different types of assignments.
Proctored exams in Nutmeg.