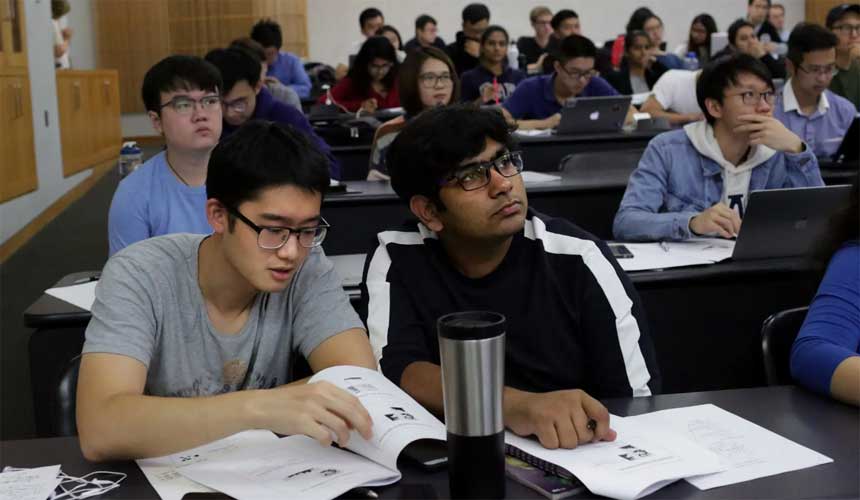 IBL News | New York
New York University (NYU) will invest $1 billion in the Tandon School of Engineering, its flagship engineering school in Downtown Brooklyn. The goal is to improve its ranking among competitors while raising New York City's profile in the technology sector, according to a story in The New York Times yesterday.
NYU will add $400 million in new funds to the $600 it had already pledged to the school. The funding, which will come from the school's reserve, will be used over a decade to revamp labs and student spaces at Tandon and expand its focus on cybersecurity and AI technology. In addition, 40 tenure-track faculty members will be hired.
Tandon School Dean, Jelena Kovacevic, said to the Times, "no university can achieve national or international status without a viable technology school."
In 2015, NYU's Engineering Faculty and Programs and the Polytechnic University renamed its merged school for trustees Ranjan and Chandrika Tandon, who donated $100 million to the institution. Last September, the university purchased a 10-story building in Brooklyn (3 MetroTech Center) to serve as the college's central hub.
"Engineering education is a force for social mobility, an economic engine for the borough, and a vital contributor to the city's effort to be a world center of tech," NYU president Andrew Hamilton said in a statement.
The school has had two Nobel winners throughout its history. Rudolph A. Marcus, a former professor at Polytechnic, won the Nobel Prize in Chemistry for his contributions to the theory of electron transfer reactions in chemical systems. Martin L. Perl, a Polytechnic alumnus, won the Nobel Prize in Physics for his pioneering experimental contributions to lepton physics.
Polytechnic students designed the cables used to hold up the Brooklyn Bridge. Those cables then paved the way for skyscrapers to be built in Manhattan, introducing the concept of elevators.