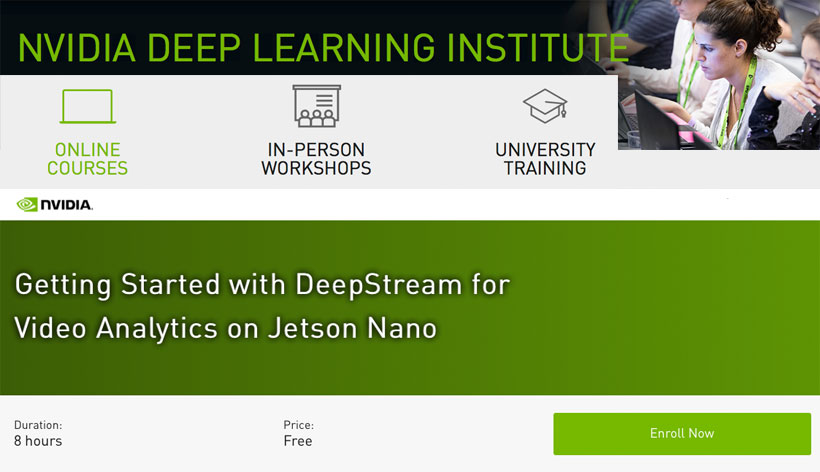 IBL News | New York
NVIDIA launched this month a free, eight-hour course about AI on Jetson Nano hosted on its Deep Learning Institute (DLI) platform.
This instructional ecosystem usually features certificate courses priced at $30 or $90, attracting hundreds of thousands of paid learners.
The "Getting Started with DeepStream for Video Analytics on Jetson Nano" course teaches "how AI-based video understanding can unlock insights, whether it's recognizing a cat in your backyard or optimizing customers' shopping experiences," say the authors.
In this online course, learners will use JupyterLab notebooks on Jetson Nano to build projects that extract meaningful insights from video streams through deep learning video analytics.
Upon completion, students will be able to build a DeepStream application to identify and classify cars and count people in a crowded scene, while obtaining an NVIDIA certificate.
"It's important that all developers, particularly young people and those from under-represented communities, have opportunities to learn about AI and contribute to, and benefit from, the AI ecosystem if they wish," wrote Greg Estes, VP of Corporate Marketing and Developer Programs at NVIDIA.
[Disclosure: NVIDIA's Deep Learning Institute is powered by IBL Education]