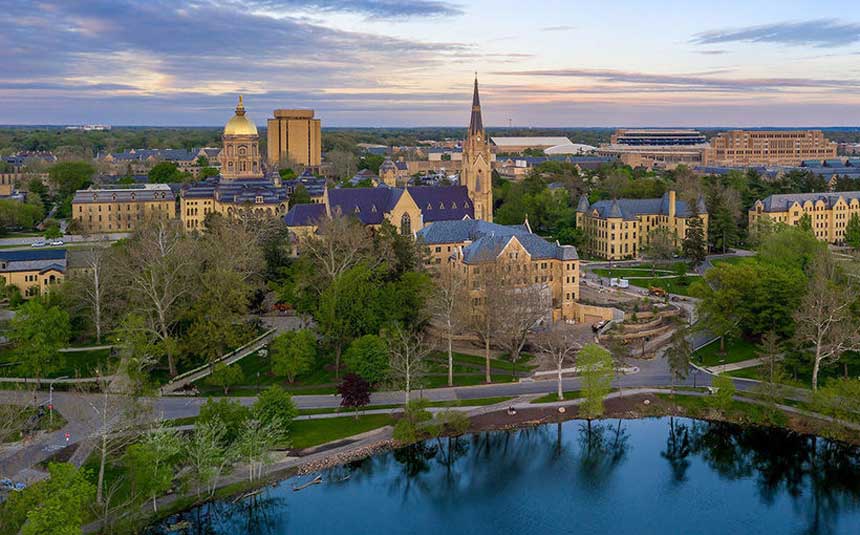 IBL News | New York
The University of Notre Dame will be the first Catholic Christian higher-ed institution that requires all students — undergraduate, graduate, and professionals — mandatory full vaccination against COVID-19 for the fall 2021 semester.
Some Catholic groups are against vaccination, dismissing Pope Francis' statement — echoed by President Biden yesterday — saying that "it was a moral obligation."
The university will join the growing list of colleges implementing this requirement. Rutgers University was the first one last week, and Cornell and Brown followed.
All of them, including Notre Dame, said that they would accommodate medical or religious exemptions.
To date, almost no protest has emerged among student advocacy groups.
In the case of Notre Dame, President, Provost, Vice President, and executive officers defended the vaccine requirement in a letter sent to the campus community.
Father John Jenkins, President of Notre Dame University, said that the vaccine would contribute "to our ability to return to a more vibrant campus environment."
The announcement came along with the opening of a clinic on campus with the Pfizer-BioNTech two-dose vaccine.