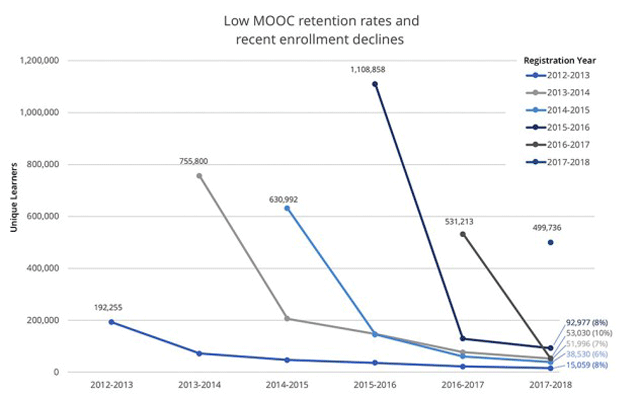 Low student retention and enrollment decline showed that MOOCs didn't work in the way they were conceived.
"MOOCs will not transform higher education and probably will not disappear entirely either," said researchers Justin Reich and José Ruipérez-Valiente after analyzing data provided by HarvardX and MITx—edX's founding partners—from their courses offered from 2012 to May 2018.
The best use of MOOCs may be in providing instruction that leads to online master's degrees for professionals, researchers stated in a forum titled "The MOOC Pivot" published on the January 11 issue of Science.
Their prediction seems to strike a blow at the heart of edX's mission: to ensure access to quality education for learners around the world.
Anant Agarwal, CEO of edX, argued that the study misses the continuing growth in the edX platform overall, with 2,400 courses and 20 million learners. Today, edX addresses the professional degrees, and offers programs directly to businesses.