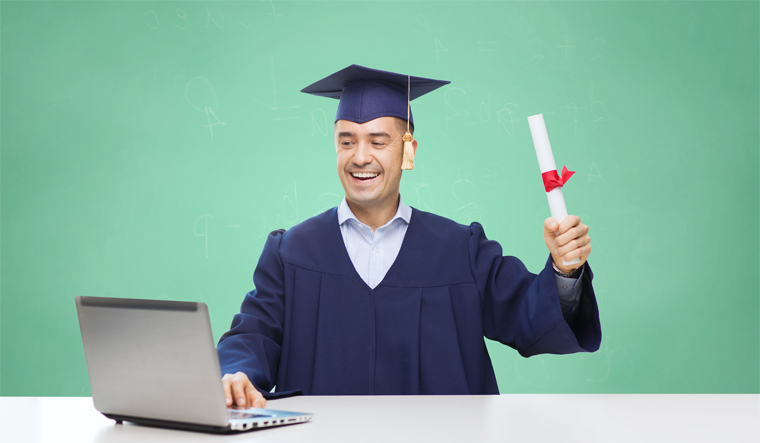 The MOOC-based Degrees phenomenon continues to expand. As of today, there are 45 degrees offered, according to research conducted by IBL News.
Most of those degrees are hosted on U.S. platforms: Coursera hosts 12; edX another 10; and Udacity, 1.
The most active and successful institution, in terms of students and revenues, is Georgia Tech, with two Masters on edX.org, as well as one in Udacity, the legendary OMSCS, which showed the way and is now in its fifth edition.
There are ten U.S. research universities managing low-priced degree programs: Georgia Institute of Technology, University of Illinois at Urbana-Champaign, Arizona State University, University of Colorado Boulder, University of Pennsylvania, University of Michigan, Indiana University,  University of California, San Diego, University of Texas at Austin, and University of Notre Dame.
FutureLearn hosts 22 degrees and extended programs; most of them, 12, from Coventry University and 7 from Deakin University in Australia.
XuetangX in China is planning to launch an online MBA with London's Open University.
This is the complete list, organized by platforms:
Udacity
– Georgia Institute of Technology
Online Master of Science in Computer Science (OMSCS)
Launched in 2014
Tuition: $6,800
Early decision deadline: March 1, 2019
Pioneer and starter of the "MOOC-based Degrees" revolution; conceived by Zvi Galil
Largest MS CS program in the U.S. and the world.
Completely online

Coursera
– University of Illinois at Urbana-Champaign
Master of Business Administration (iMBA)
24-36 months
Tuition: $22,000
18 courses plus three capstone projects
Final deadline: May 17th, 2019
Completely online
Master of Science in Accountancy (iMSA)
18-36 months
Tuition: $22,050 – $27,170
16 eight-week courses
Final deadline: June 14th, 2019
Completely online
Master of Computer Science (Computer Science and Engineering Degree)
12-36 months
Tuition: $21,000
32 credit hours (8 courses)
Completely online
Master in Computer Science (Data Science Degree)
12-36 months
Tuition: $21,000
32 credit hours (8 courses)
Final deadline: February 15th, 2019
Completely online
– Arizona State University
18-36 months
Tuition: $15,000
10 courses
Final deadline: April 15th, 2019
Completely online
– University of Colorado Boulder
Master of Science in Electrical Engineering
2 years for a full degree, 6-9 months for a graduate certificate
Tuition: $20,000 for the master's degree or $667 per credit hour
30 credit hours for a full degree, about 9 credit hours for a graduate certificate
Deadline: TBD
Completely online
– University of Pennsylvania – Penn Engineering
Master of Computer and Information Technology
20-40 months
$15,000 (tuition) + $1,300 (fees)
10 courses
Final deadline: May 1st, 2019
Completely online
– University of Michigan
20-22 months
42 credits ($960-$1,060 / credit hour)
Final deadline: June 1st, 2019
Completely online with a capstone project
– University of London
   Bachelor of Science in Computer Science
3-6 years
23 modules
Tuition: £10,088* – £15,132 depending upon geographic location of student
Online courses
Final deadline: March 11th, 2019
– HEC Paris
MSc in Innovation and Entrepreneurship
18 months
20 courses
20,000 EUR
Final deadline: May 6th, 2019
– Imperial College London
Global Master of Public Health
24 months
16 specializations + research portfolio
£11,300 for UK/EU based (Home/EU fee status); £19,440 for outside UK (Islands/Overseas fee status)
Completely online
Final deadline: June 30th, 2019
– Macquarie University
12 – 18 months full-time (average 37.5 hours per week)
24 courses
Tuition: AUD $33,000 (US $23,600)
Final deadline: April 8th, 2019
Completely online
edX
– Georgia Institute of Technology
Master of Science in Analytics
Top 10 Ranked
Tuition: $9,900
Early decision deadline: March 1, 2019
Master of Science in Cybersecurity
Top 10 Ranked
Tuition: $9,920
Early decision deadline: March 1, 2019
– Indiana University
Master of Science in Accounting
Top 10 ranked
Tuition: $21,000
Initial deadline: July 1, 2019
Master of Science in Information Technology Management
Top 10 ranked
Tuition: $21,000
Initial deadline: July 1, 2019

– University of California, San Diego
Tuition: $15,000
Deadline: TBD
– University of Texas at Austin
Master of Science in Computer Science
Top 10 ranked
Tuition: $10,000
Priority decision deadline: April 1, 2019
– Arizona State University
Master of Science in Supply Chain Management
– Curtin University

Master of Marketing
Tuition: $22,254
Regular decision deadline: August 15, 2019
– University of Queensland
Master of Leadership in Service Innovation
Tuition: < $18,500
Regular decision deadline: June 15, 2019
– University of Edinburgh (Upcoming)
Future Learn (UK–AUS)

– The University of Newcastle Australia

– Deakin University
Development and Humanitarian Action
Entrepreneurship

Information Technology Leadership

– Coventry University
MBA for the Cyber Security Management Sector
MBA for the Sustainable Tourism Sector
MBA with Artificial Intelligence Specialism
MSc Business and Organisational Psychology
MSc Construction Management with BIM
MSc Construction Project and Cost Management
MSc Disaster Management and Resilience
MSc Emergency Management and Resilience

– Murdoch University

– The Open University
Postgraduate Certificate in Online and Distance Education
Open edX
– University of Notre Dame
Master's of Science in Data Science
– Moravian College
Online Master of Science in Predictive Analytics
XuetangX (China)

– The Open University
MBA (Upcoming)
Resources:
• IBL News: MOOC-Based Degrees: +10K Learners and $80M in Revenues
• IBL News: MOOCs Are Dead, Welcome MOOC-Based Degrees
• EdSurge: Year of MOOC-based Degrees: A Review of MOOC Stats and Trends in 2018
• Class Central on MOOC-based Degrees: List | Distinctive Features | Second Wave of MOOC Hype