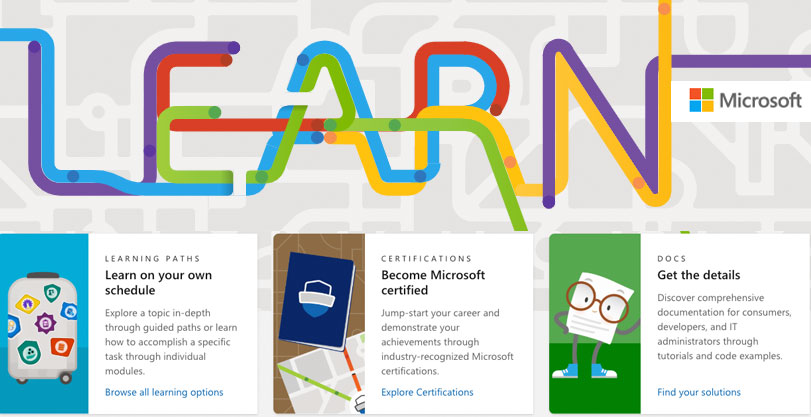 IBL News | New York
Microsoft will end its Professional Program (MPP) on December 31, 2019, due to its lack of technical certification.
Created in 2016 and hosted at academy.microsoft.com, the program didn't recognize the importance of certifying learners as a way to enjoy more opportunities for career advancement and succeed in emerging jobs.
"Certified employees earn 15% more and are 20% more productive than those without certification," stated the software giant.
Enrollments to MPP ended in mid-September, and students will need to save and print certificates by December 31. Some individual courses, such as Artificial Intelligence and Data Science, will remain on edX.org through June 30, 2020.
Once the Professional Program is retired, learners will be redirected to the new destination Microsoft Learn, located at docs.microsoft.com.
Microsoft Learn will combine short step-by-step tutorials, browser-based interactive coding/scripting environments, and task-based achievements. The new technical training will be based on role-based certifications.
Three examples of courses are Azure AI Engineer Associate, Azure Data Scientist Associate, and Azure Data Engineer Associate.