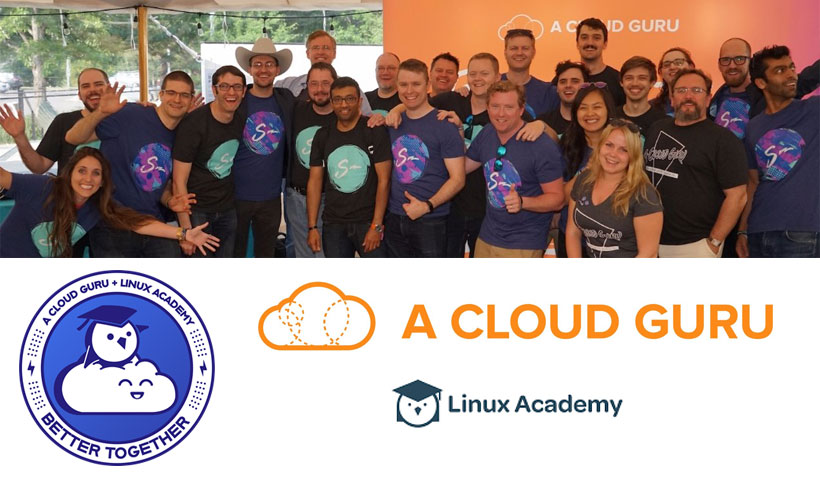 IBL News | New York
Training company A Cloud Guru announced this month its acquisition of The Linux Academy for an undisclosed amount.
Venture capital firms Bain Capital Tech Opportunities, Elephant, Summit Partners, and AirTree Ventures provided the funding.
"The combined content library will represent the world's largest catalog of hands-on training for cloud computing (AWS, Azure & Google Cloud), DevOps, containers, security, big data, machine learning, and artificial intelligence," Katie Bullard, from A Cloud Guru, said in a press release.
Sam Kroonenburg, CEO at A Cloud Guru CEO, will lead the combined organization, which has claimed a client base of 1.5 million users and ran annual growth in revenues of 100%.
Founded in 2015 by brothers Sam and Ryan Kroonenburg, A Cloud Guru (or ACG) begun as a single cloud certification course. Later it expanded into a rich content library and hands-on labs covering Amazon Web Services, Google Cloud Platform, and Microsoft Azure cloud platforms. Now, ACG helps businesses and individuals rapidly develop cloud skills, prepare for certification exams, and progress through learning paths "to become gurus in specialized disciplines."
A Cloud Guru, with less than 50 employees, has raised over $40 million in funding over three rounds from four investors.
Linux Academy has been around since 2012, providing over 200 self-paced courses, 1,000 Hands-On Labs, and Learning Paths to guide training.