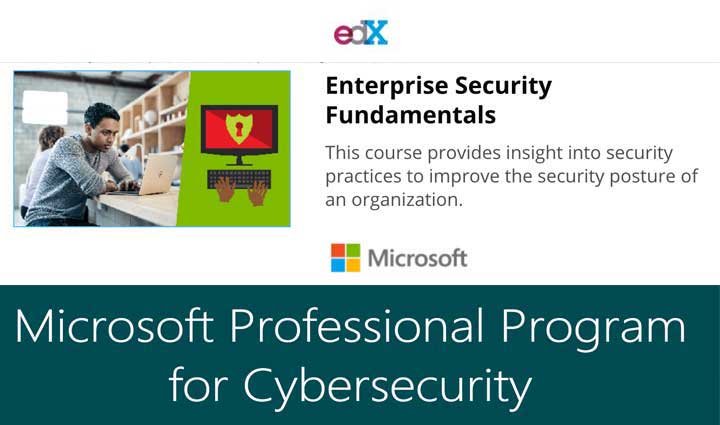 Microsoft has introduced a free 10-course professional program on Cybersecurity, intended to help identify threats early on and minimize the impact of breaches.
Each course requires 8 to 12 hours of study time, and will run for three months, starting at the beginning of each quarter – in January, April, July and October 2019.
However, the first course, Enterprise Security Fundamentals, is already available.
The program, which includes short video lessons, labs, quizzes and community interaction, is hosted on edX.org. The cost is $99 per course if the student pursues a "verified certificate".
Enterprise Security Fundamentals
Threat Detection: Planning for a Secure Enterprise
Planning a Security Incident Response
PowerShell Security Best Practices
Managing Identity
Security in Office 365; Securing Data in Azure and SQL Server; or Microsoft SharePoint 2016: Authentication and Security
Windows 10 Security Features
Windows Server 2016 Security Features
Microsoft Azure Security Services
Microsoft Professional Capstone on Cybersecurity