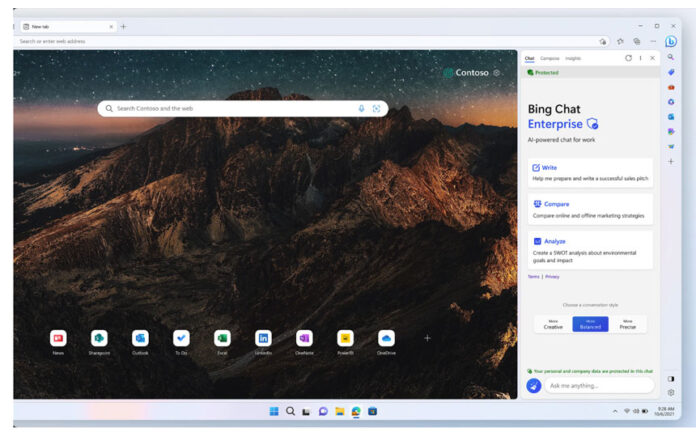 IBL News | New York
This week, Microsoft announced a business-friendly version of Bing Chat with built-in privacy and security features.
It means that, according to Microsoft, chat data within Bing won't be saved nor used to train its models.
In its announcement, Microsoft also disclosed the pricing for Copilot — its AI-powered tool that's integrated across Word, Excel, PowerPoint, Outlook, and Teams — for commercial customers, at $30 a month per user.
That's on top of the existing Microsoft 365 subscription.
Copilot can summarize meetings, create presentations, and help tackle the email inbox, among other functionalities.
In addition, Microsoft announced that it is rolling out multimodal capabilities via Visual Search in Chat by leveraging OpenAI's GPT-4 model.
It means that users can upload images and prompt to search the web for related content.
Bing can understand the context of an image, interpret it, and answer questions about it.