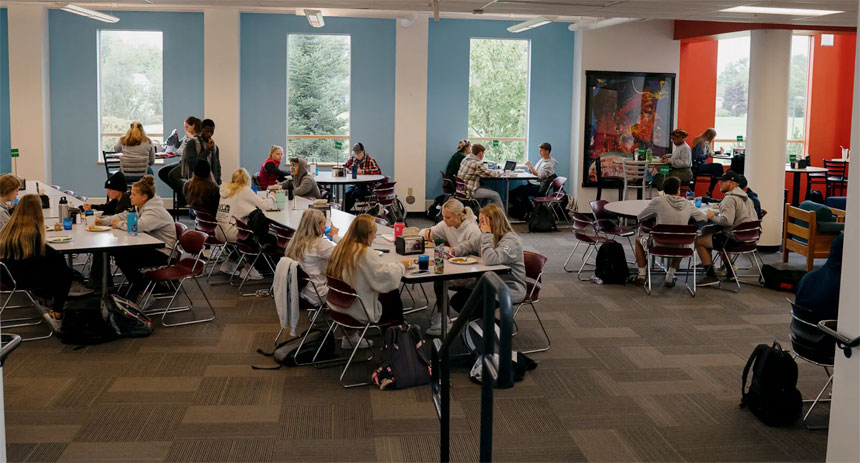 IBL News | New York
A growing number of small, private colleges are cutting tuition in half, overhauling prices to reflect what most students pay after discounting through need-based and merit financial aid, according to an extensive report in The New York Times this week.
This so-called tuition reset has a marketing component since it boosts recognition for some lesser-known colleges.
An example is New London, New Hampshire-based Colby-Sawyer College, which hacked the official price of tuition for the 2023-24 school year to $17,500 from about $46,000, a drop of 62%. At Colby-Sawyer, every student gets a discount, says the institution.
Other private schools announcing a tuition reset in the last two years include Lasell University in Newton, Mass., Washington & Jefferson in Washington, Pa., Roanoke College in Salem, Va., Houghton University in Houghton, N.Y., and Fairleigh Dickinson, in New Jersey, of about 25 percent, effective last year.
Many private colleges are feeling pressure to fill their classes, competing for students while facing a growing skepticism about whether the degree, along with its debt, is worth it.
A recent study by Sallie Mae and Ipsos revealed that nearly a third of parents and students believe that a college education is overpriced compared with its value.
However, most students at private colleges do not pay the list price.
According to a study from the National Association of College and University Business Officers, 359 private nonprofit colleges and universities reported that a vast majority — 82.5 percent — of undergraduates received grant aid in the 2021-22 school year.
On average, the awards were the highest ever, covering 60.7 percent of published tuition and fees.