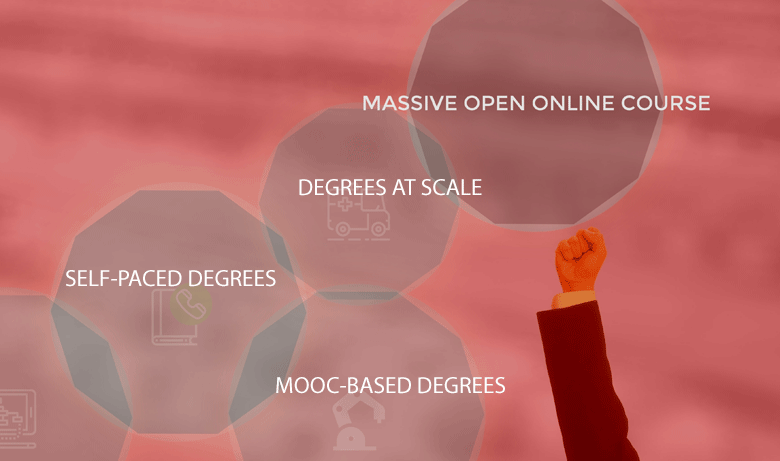 By Mikel Amigot
Is "MOOC-based degrees" the right name? Shouldn't we call this phenomenon "low-priced degrees", "online degrees at scale" or "self-paced degrees"?
It's time to ask the experts.
The pioneer of these programs, Zvi Galil, who disrupted the industry with the OMSCS, kindly explains to IBL News.
"Our degrees are not exactly massive and not open. But they have the same pedagogy as MOOCs –they are broken into small pieces with quizzes to make sure students understand concepts before moving on. Also, they are much better pedagogically than the old fashioned, videotaped courses, and they include an extensive support system."
Understood.
Additionally, we could say that MOOCs sounds like a failed experiment. They didn't democratize education, nor thrill learners –who were eager to enroll but never to complete the courses. Moreover, MOOCs have drained financial resources and never resulted in a sustainable business model (ask universities on Coursera, edX and Udacity).
What about referring to them just as Online Master's Degrees?
This denomination may remind us of the incredibly expensive programs from U2 and other OPMs providers that attract a two digit number of students at most.
We need to reflect on Zvi's motto of "accessibility through affordability and technology".
Another friend of ours, James Acevedo, Associate Director of Distance Learning at The New School, concludes: "I think a good name is still to come."
"I prefer MOOC-based degrees, since not all self-paced degrees are necessarily MOOCs, and degrees at scale seems purely like a marketing term."
Zvi, the genius behind the concept, admits: "I don't have an idea as to how to replace the MOOC-based denomination".
All right, MOOC-based degrees it is. For now.