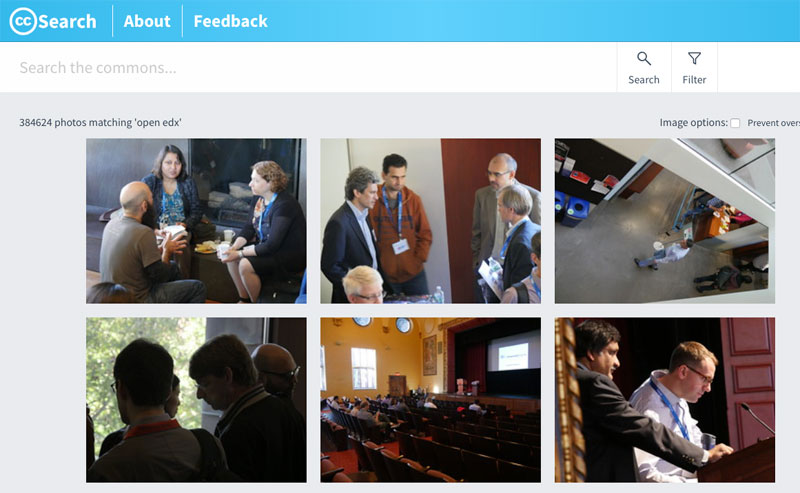 [ Newsletter format  |  Click here to subscribe ]

MAY 2019  –  NEWSLETTER #22 ON ONLINE EDUCATION AT SCALE
INITIATIVES
• Creative Commons developed a new Search engine which allows users to find and use 300 million open licensed images.
• Docker created a foundation to educate minority engineers.
• The Horizon Report for 2019 examined what past predictions got wrong, and gamification in education is one of them.
OPM
• A 10-year contract means signing away your digital future, said an Extension Engine manager.
• "Be careful when you hire an OPM: Outsourcing your virtual future is a bad idea", writes Robert Ubell.
INDUSTRY
• Knewton, who raised $180m in total funding to promote its adaptive learning technology, sold its assets to Wiley for an undisclosed amount.
• McGraw-Hill and Cengage, two of the country's three biggest textbook publishers, announced that they would merge.
• Credly raised $11.1 million in new funding. This digital credentials company acquired Acclaim from Pearson last year.
ACADEMIA
• Arizona State University (ASU) is adopting an AI-powered calculus learning platform created by two math professors at Stevens.
• The Unizin consortium added Rutgers and Miami universities, along with two vendors, Examity and Kaltura.
• Georgia Tech disclosed a data breach that could have exposed the personal information of 1.3 million people.
•"At the end of the day, we reflect the voice of the learner", says edX's CEO.
LEARNING PLATFORMS
• SEEK Australian Marketplace acquired 50% of FutureLearn for $64M.
• Coursera raised an additional $103 million placing itself closer to an IPO.
• Pluralsight made its first acquisition since it went public in May 2018. It bought GitPrime, a code repository platform, for $170 million in cash.
• Austin-based training platform A Cloud Guru raised $33 million to expand its content library and hire more instructors, engineers, and staff.
2019 UPCOMING EVENTS
• Education Calendar  –    MAY  |  JUNE  |  JULY  |  AUG – DEC 2019
---
This newsletter about learning innovation is a monthly report compiled by IBL News and IBL Education. If you enjoy what you read please consider forwarding it to spread the word. Click here to subscribe.
Archive:
IBL Newsletter #21– April 2019
IBL Newsletter #20– March 2019
IBL Newsletter #19– January 2019
IBL Newsletter #18 – December 2018
IBL Newsletter #17 – November 2018