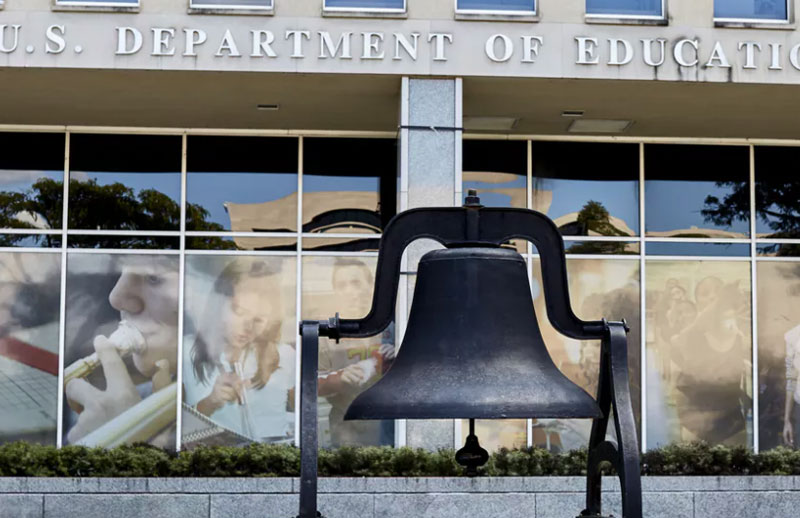 [ Newsletter format  |  Click here to subscribe ]
APRIL 2019  –  NEWSLETTER #21 ON ONLINE EDUCATION AT SCALE
DEGREES AT SCALE
• Holy Cross and Notre Dame Start a New Model Around an Online Master's
• The story of OMSCS, the largest master's program in computer science, with 10,000 students and 2,000 alumni
• Master's degrees which can be completed online
• Research: Top online Artificial Intelligence courses and programs at scale
• Success at Scale: The growth of large-scale online programs (UPCEA Report)
ACADEMIA
• Technologies and policies needed to transform education, according to ASU's Michael Crow
• Carnegie Mellon University announced that it will open source its OLI adaptive software and LearnSphere learning analytics platform. These tools are valued at $100 million.
• Charles Isbell, professor and executive associate dean, named Dean of College of Computing at Georgia Tech, effective July 1
• 37 % of all graduate education in the U.S. is now online or blended. A significant transition ahead
• Most colleges report online students perform about the same as face-to-face
• Gartner: Top 10 strategic technologies impacting higher ed in 2019
• View: OPMs as banks and enrollment machines
MOOC PLATFORMS
• Coursera announced two MOOC-based degrees from the University of Colorado Boulder
• edX, the first non-profit OPM: "We can change the economics of customer acquisition and retention"
• Udacity laid off 20% of its workforce, 75 employees, in order to be "a profitable company by the next quarter"
• GFC Learning Free becomes the second largest MOOC platform
• FutureLearn MOOC platform offers unlimited access for $199 per year
• Coursera released a Global Skills Index benchmarking 60 countries and 10 industries
INTERVIEWS
• Ray Schroeder: "Universities have to change to meet students' needs"
• Michigan Ross's Develops One of the Most Ambitious Initiatives in Online Learning
• Philanthropy University's CEO says MOOCs are about social ROI
• "When It Comes to Paying Users, the Completion Rate Is Pretty High", says Dhawal Shah
• Top professor in Health Informatics predicts the need for training in FHIR
INITIATIVES
• 2U acquired Trilogy Education for $750 million and duplicated its portfolio of universities
• Instructure (Canvas LMS) acquired MasteryConnect for $42.5 million to expand its K-12 footprint
• Gonzaga University rolls out an AI-driven virtual assistant for tech support
• The U.S. Education Department started an investigation of eight colleges named in the admissions scandal
2019 UPCOMING EVENTS
• Education Calendar  –   APRIL  |  MAY  |  JUNE  |  JULY  |  AUG – DEC 2019
---
This newsletter about learning innovation is a monthly report compiled by IBL News and IBL Education. If you enjoy what you read please consider forwarding it to spread the word. Click here to subscribe.
Archive:
IBL Newsletter #20– March 2019
IBL Newsletter #19– January 2019
IBL Newsletter #18 – December 2018
IBL Newsletter #17 – November 2018