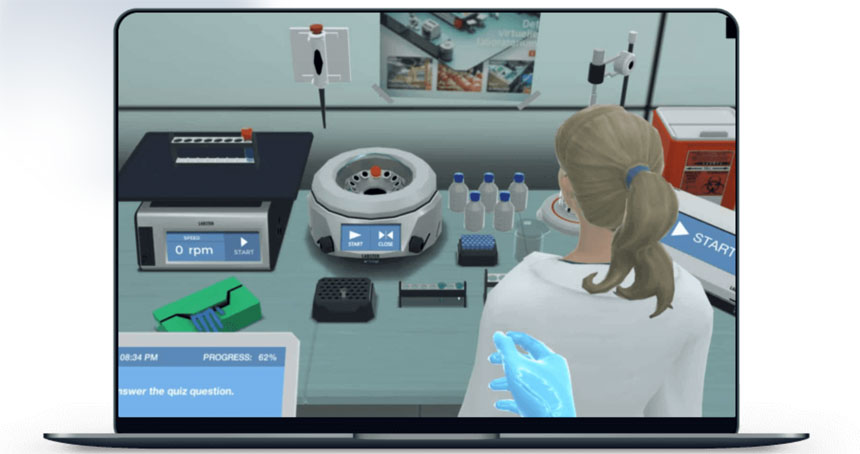 IBL News | New York
Virtual labs and interactive science platform Labster announced this week it will acquire UbiSim, a virtual reality training platform for nursing.
"With this strategic addition, Labster is well-positioned to play an important role in the future of nursing education and to help address the critical challenge of the global nursing shortage, estimated at a shortfall of 5.9 million nurses by the World Health Organization," said Michael Bodekaer Jensen, CEO and Co-Founder of Labster.
Founded in Denmark in 2012, Labster includes virtual science simulations, lab manuals, lab reports, and 3D animated videos.
"Students' learning outcomes improve by an average of one letter grade with these tools, enabling more students to persist in critical courses rather than dropping out of science early in their academic careers," said the company.
UbiSim, founded in Switzerland in 2017, offers an immersive VR training platform that enables nursing students to develop clinical reasoning, collaboration, and communication skills by engaging with real-world scenarios and lifelike patients in a safe learning environment.