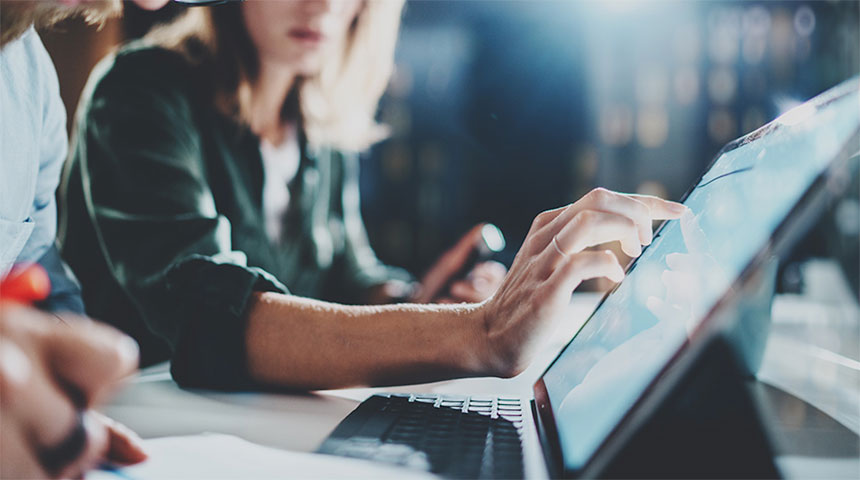 IBL News | New York
IBM (NYSE: IBM)  announced yesterday a global plan to train around 30 million people by 2030 on technical skills needed for the jobs of tomorrow.
To achieve it, IBM said it will leverage its existing programs and career-building platforms, and partner with 170 academic, industry organizations, and NGOs.
Closing the global skills gap could add $11.5 trillion to global GDP by 2028, according to the World Economic Forum (WEF). This organization states that "education and training systems need to keep pace with the new demands of labor markets that are continually challenged by technological disruption, demographic change, and the evolving nature of work."
Regarding IBM's commitment, Arvind Krishna, Chairman and CEO at IBM, said that "this will help democratize opportunity, fill the growing skills gap, and give new generations of workers the tools they need to build a better future for themselves and society." IBM's program is featured on a new website.
New partnerships in the U.S. include Workforce Development Inc, National Association for Community College Entrepreneurship (NACCE), and OHUB.
In India, IBM collaborates with the Haryana State Board of Technical Education, and the Uttar Pradesh State Council of Educational Research and Training (SCERT), to upskill youth from across the country.
In Japan, IBM partners with Osaka Municipal Government and Osaka Roudou Kyokai (NPO) to offer SkillsBuild for Job Seekers in Osaka Prefecture, helping them obtain IT skills and earn tech-related jobs. IBM's curricula include introductions to AI and cloud computing, particularly for positions like help desk specialist, web developer, and data analyst.
In Latin America, IBM is partnering with Junior Achievement Americas to provide IBM SkillsBuild and IBM mentors to train women for web development and programming careers.
In Spain, IBM has partnered with Agencia para el Empleo del Ayuntamiento de Madrid (Madrid Council Employment Agency) to provide unemployed individuals with technical and professional skills through IBM SkillsBuild. Some of the courses will include interpersonal skills, client engagement, web development, and cybersecurity.
In Hong Kong, IBM partnered with Vocational Training Council (VTC), the largest vocational and professional education and training provider for learners of all ages, to include IBM SkillsBuild as part of their core learning on tech-related skills.
In Nigeria, IBM partnered with Coca-Cola HBC to skill youth on workplace readiness skills and interpersonal skills.
In Sweden, IBM is working with War Child to provide STEM career readiness for women who have escaped war.