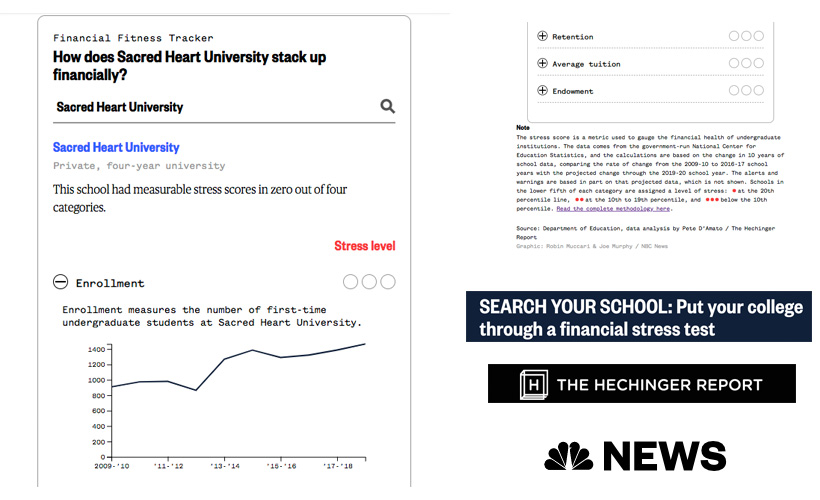 IBL News | New York
Are universities prepared to financially respond to the COVID-19 crisis?
To evaluate colleges' financial stress, The Hechinger Report and NBC News have created an interactive tool available to anyone: a tracker that includes key metrics such as enrollment, tuition revenue, public funding, and endowment health.
The Financial Fitness Tracker was developed using methodology created by Robert Zemsky, Susan Shaman, and Susan Campbell Baldridge, as laid out in their book, "The College Stress Test."
The scores show the amount of financial stress on an individual institution after the 2019-20 academic year without attempting to quantify the still-uncertain effects of the coronavirus crisis.
Public four-year universities and private, nonprofit four-year universities are scored in four categories, while public two-year colleges are scored in three categories.
In an analysis of more than 2,600 colleges, the Hechinger Report found that more than 500 show signs of financial stress in two or more categories. About half of the colleges showed steady enrollment declines since 2008, and a third of all four-year universities brought in less revenue in 2017-18 than they did in 2009-10.