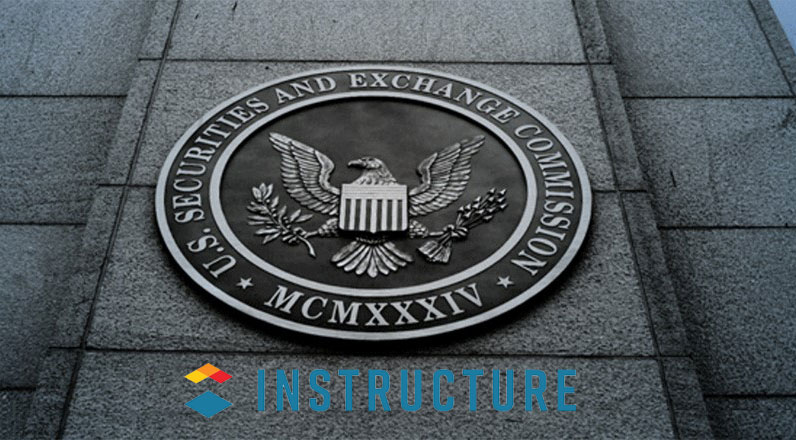 IBL News | New York
Responding to criticism from three top shareholders – Praesidium Investment Management (7.5%), Rivulet Capital (5%) and Obendorf Enterprises (6%) –, Instructure Inc (NYSE: INST) said on Monday that equity firm Thoma Bravo offered the highest price, $2 billion on a $47.60 per share deal.
In a new regulatory filing, Instructure ensured that it met with dozens of potential buyers and engaged with multiple financial and strategic alternatives over months before agreeing on a sale with Thoma Bravo, dismissing they rushed on a transaction.
Additionally, Instructure reveals it hasn't received any rival bids during its "go-shop" period, which is due to expire on January 8.
In its statement to SEC (Securities and Exchange Commission), Instructure provided details about meetings, discussions and deal attempts regarding the merger (or sale) to Thoma Bravo.
Since the "go-shop" period started, J.P. Morgan contacted nine of the parties regarding a potential strategic transaction, and five of those parties declined to continue discussions. In addition, representatives of J.P. Morgan communicated with fifteen additional parties to gauge their interest, and it executed a confidentiality agreement with one. To date, no party has made an alternative acquisition proposal.
The lengthy background of the merger section shows that Instructure's Board of Directors "evaluated carefully, with the assistance of financial advisors, the risks and potential benefits associated with other strategic or financial alternatives and the potential for stockholder value creation associated with those alternatives."
"The Board undertook a methodical, thoughtful and deliberate process in reaching an agreement with Thoma Bravo," Instructure said to IBL News.