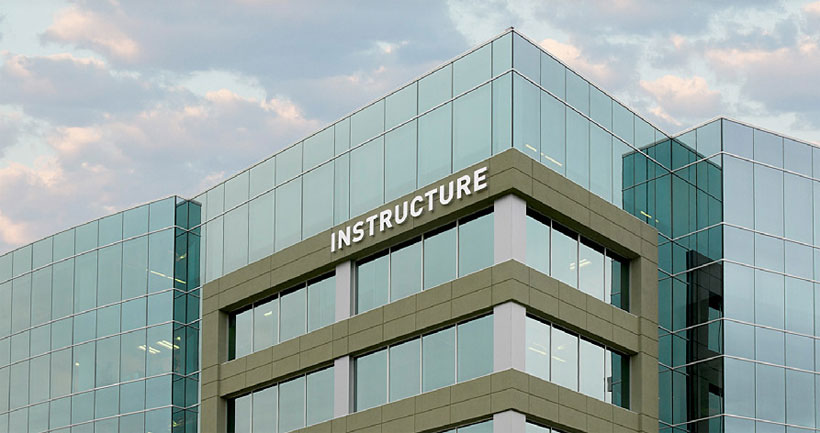 IBL News | New York
Instructure (NYSE: INST), the company behind Canvas LMS, publicly announced that it has begun to explore a number of strategic alternatives "to maximize shareholder value", including a possible sale. Canvas owns about 38% of the LMS market.
"These alternatives may include continuing as a standalone public company, going private, or being purchased by a strategic partner," the company said in a statement Thursday.
Instructure's board retained J.P. Morgan as its financial advisor and Cooley LLP as its legal advisor.
The move of the board took place in response to the pressure by activist investors Sachem Head, Praesidium Investment Management and more recently, Jana Partners, who disclosed it had a 1% stake. They called for Instructure to explore a sale, reportedly identifying multiple potential private equity buyers.
Kevin Oram, Praesidium's Co-Founder and Managing Partner, said last week that selling Bridge –Instructure's unprofitable employee development platform– would unlock the value of Canvas, which he estimated to be worth $2.5 billion.
Phil Hill, consultant and author of Phil on Ed Tech blog, wrote that competitor Blackboard went through a similar process a few years ago, going private in 2011. Blackboard considered a sale in 2015 but didn't go through with it.
Instructure's previously scheduled financial analyst day on December 3 was canceled "to allow management and the board to explore these strategic alternatives for the company," said the Salt Lake City-based corporation.
The stock has gained significant value since activists hedge funds started to call for a sale, especially this week, when it moved from $47.91 on November 13 to $52.98 on November 15.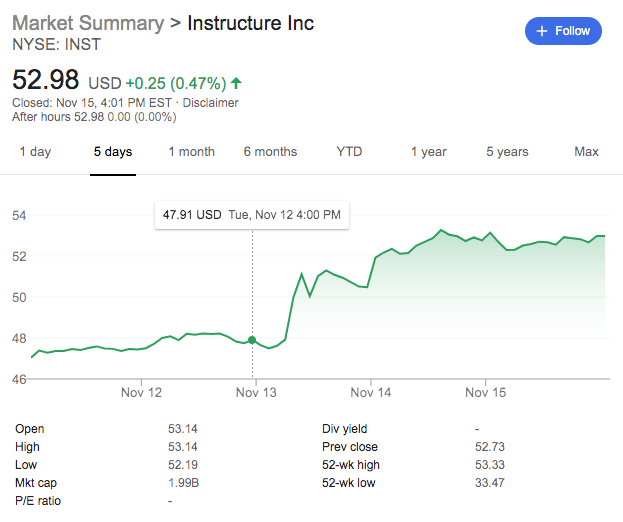 • IBL News: News about Canvas LMS and Instructure