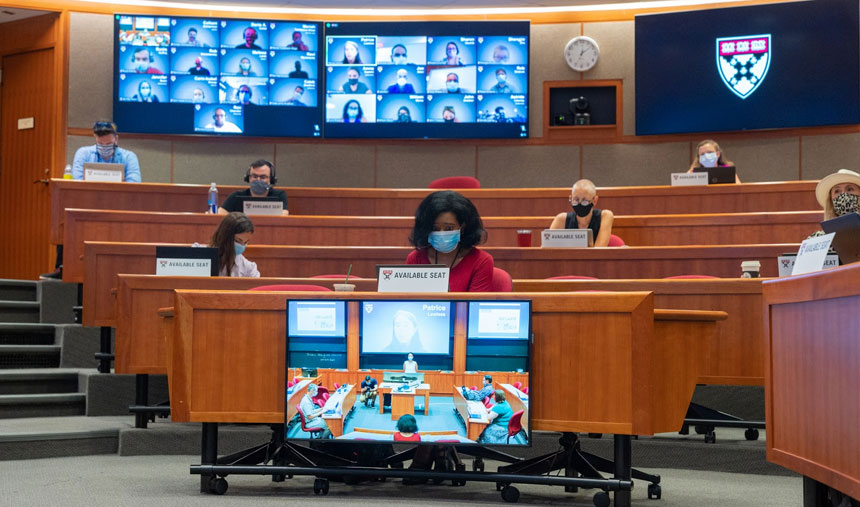 IBL News | New York
Educators and IT professionals presented last month new approaches for using Zoom beyond its limitations as a way to increase engagement in the classroom. Companies such as Class for Zoom also shared their view.
The Zoomtopia 2020 conference hosted some of those innovations, along with new features available. A blog post on the Zoom website elaborated on those takeaways. This is a summary:
Immersive scenes: Faces of students and other participants are embedded within a classroom, staff meeting, or social gathering.
Meeting reactions can be livened up with animation and sound.
Video of who's in the Waiting Room before admitting them into the Zoom classroom or group session.
High-fidelity audio for music classes, lessons, and performances, by eliminating audio compression and raising the codec quality.
Breakout rooms for webinars, with attendees being able to connect in smaller groups.

David J. Malan, professor of Computer Science at Harvard University and leading instructor at the Cs50 MOOC, shared a multiple gallery view setup by using Zoom Rooms for enhanced remote and blended learning sessions.
Mr. Malan also showed how Harvard recreated the look, feel, and interactivity for 150 students at a time in a theater on campus. The institution used a setup with a series of TVs and cameras running two interconnected Zoom Rooms.