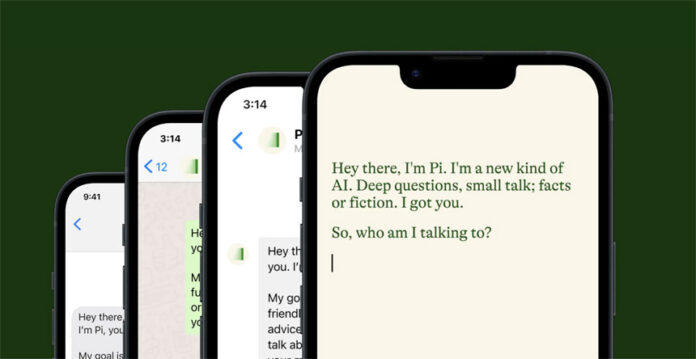 IBL News | New York
Inflection AI, which has a small team of around 35 employees and is led by ex-DeepMind leader Mustafa Suleyman, closed a $1.3 billion funding this week. The new capital raised by this one-year-old startup values this company at $4 billion.
The round was led by led by Microsoft, Nvidia, GPU cloud provider CoreWeave, and billionaires Reid Hoffman, Bill Gates, and Eric Schmidt.
The Palo Alto, California-based Inflection sits now behind OpenAI (which has raised $11.3 billion to date) as the second-best-funded generative AI startup — edging out Anthropic ($1.5 billion). Well behind it are Cohere ($445 million), Adept ($415 million), Runway ($237 million), Character.ai ($150 million), and Stability AI (~$100 million).
This influx of capital will be used to continue expanding its computing capabilities further developing its AI-powered personal chatbot called Pi.
Specifically, Inflection says it's working with Nvidia and CoreWeave to build what it claims is one of the largest AI training clusters in the world, comprising 22,000 Nvidia H100 GPUs.
"Personal AI is going to be the most transformational tool of our lifetimes. This is truly an inflection point," Suleyman said in a statement.
According to Inflection, Pi is intended to be a "kind" and "supportive" companion, offering "friendly" advice and info in a "natural, flowing" style.
Pi is available to test via a messaging app or online.