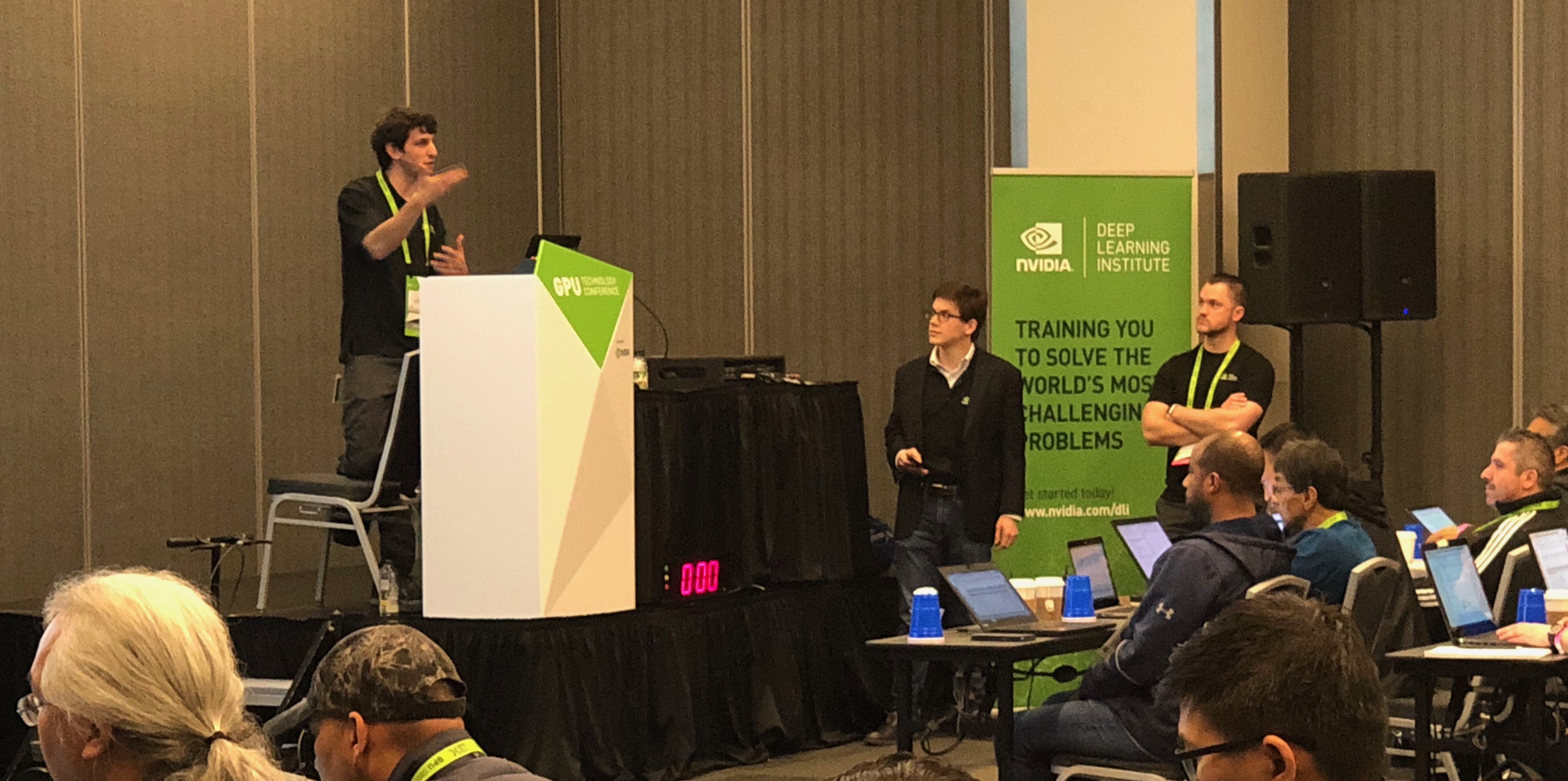 APRIL 1, 2018  –  NEWSLETTER #10 ON LEARNING INNOVATION
• Pluralsight, a Utah-based provider of online courses for technology professionals, has filed with the SEC to pursue an initial public offering. This is the latest tech startup to join a herd of companies going public after Dropbox's successful IPO. With 640 employees, Pluralsight has raised $238 million in financing.
• Udacity launched a dedicated School of AI (Artificial Intelligence) with three dedicated nanodegrees, created in collaboration with corporations such as Nvidia, Affective, Amazo Alex and IBM Watson.
• NVIDIA has launched a developer certification program through its Deep Learning Institute. These credentials will initially be offered for two hands-on courses: "Fundamentals of Deep Learning for Computer Vision" and "Fundamentals of Accelerated Computing with CUDA C/C++." For its online solution, NVIDIA built an Open edX ecosystem, in partnership with IBL Education.
• NVIDIA's CEO Jensen Huang announced, during the annual GPU Conference, new GPU technologies promising to slash the cost of delivering deep learning-powered computing services.
• Aiming to fill skill gaps in AI, Microsoft made available to the public its Professional Program in AI, which provides job-ready skills and real-world experience to engineers.
• The U.S. New and Global Report has published its 2018 ranking of American graduate programs, including the best AI specializations.
• Columbia Engineering, in partnership with Trilogy Education Services, will launch its first coding boot camp for adult learners and working professionals. It will be a 24-week, part-time program, starting on June 5, and it which will cover the basics of coding, algorithms and data structures as well as intensive training in JavaScript, Node.js, HTML, CSS, jQuery, and Java.
• A company called Clipisode released a new podcast service described as a "talk show in a box", which allows to record a video, collect video responses and easily share it.
• LMS platforms might get lost in the online crowd if they lack a comprehensive web presence. Gordon L. Johnson marketing expert advocates the use of SEO techniques along with learning technology.
• Uber has selected the EduMe microlearning platform for its EMEA region. Bite-sized, interactive sessions will show drivers how to use the Uber app and provide tips about customer service.
---
The IBL newsletter is a topic-curated email report compiled by Michael Amigot, Founder at IBL Education, a company specialized in Open edX technology and video course production. If you enjoy what you read please consider forwarding it. Click here to subscribe.
Archive:
IBL Newsletter #9 – March 15, 2018
IBL Newsletter #8 – March 1, 2018
IBL Newsletter #7 – February 2018
IBL Newsletter #6 – January 31, 2018
IBL Newsletter #5 – January 15, 2018
IBL Newsletter #4 – December 2017
IBL Newsletter #3 – November 2017
IBL Newsletter #2 – October 2017
IBL Newsletter #1 – September 2017