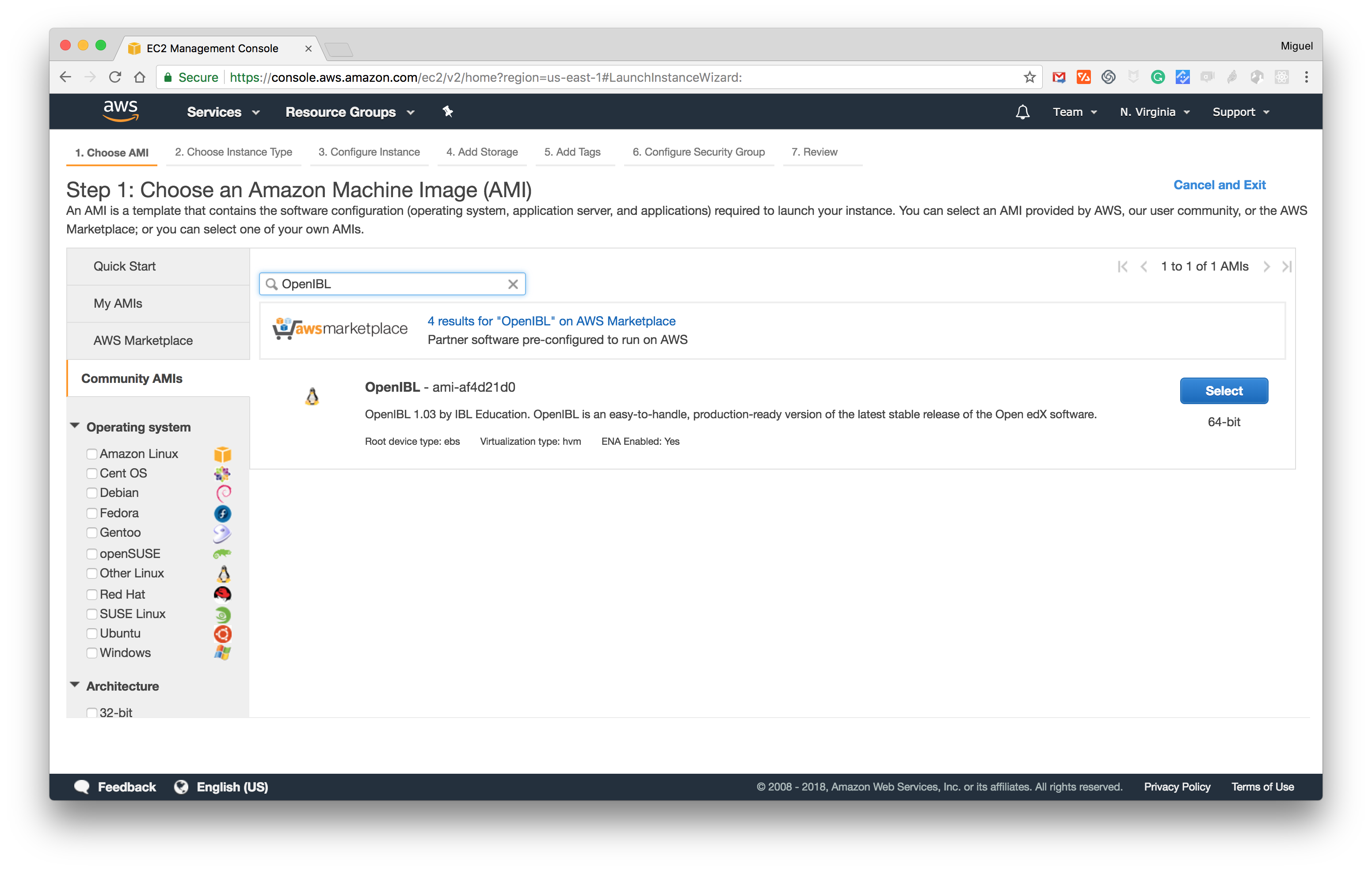 IBL Education has just announced the first available Open edX distribution. Open IBL is an easy-to-handle, production-ready version of the latest release of the Open edX software (Ginkgo.2). It is free and it ready to go from the AWS (Amazon Web Services) AMI market place.
"We took the latest version of the Open edX software (Ginkgo.2), stabilized it and equipped it with a command-line builder to easily get up and running. OpenIBL is a contribution of ours to the educational community," explained Michael Amigot, CEO at IBL Education.
There are four steps to launch Open IBL instance:
1 – Go to your Amazon EC2 dashboard
2 – Click on "Launch instance"
3 – Select Community AMIs
4 – Search "OpenIBL"
The Open IBL distribution allows you to easily personalize the setup:

SSH into your new deployed OpenIBL instance, and use these commands to change these basic settings:
sudo ibl lms-domain your_lms_domain_name_or_ip_adress
sudo ibl cms-domain your_cms_domain_name_or_ip_adress
sudo ibl platform-name "Your platform Name"
sudo ibl platform-email your_email_adress
.