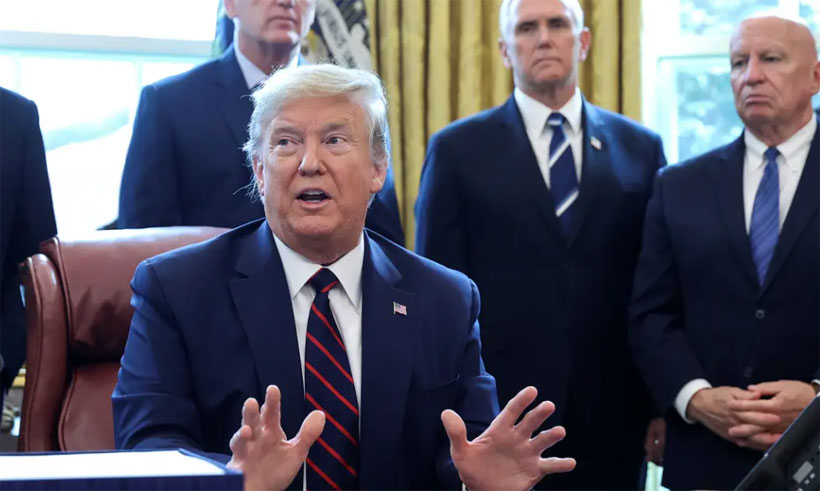 IBL News | New York
As the number of known U.S. cases of coronavirus surpassed 100,000, with more than 1,500 dead, the House of Representatives approved this Friday a $2.2 trillion aid package –the largest in history– to help cope with the economic downturn.
President Trump quickly signed it into law.
The massive bill passed the Senate and House of Representatives nearly unanimously. The rare bipartisan action underscored how seriously Republican and Democratic lawmakers are taking the worst pandemic in over 100 years.
The massive bill also rushes billions of dollars to medical providers on the front lines of the outbreak.
The measures will pay as much as $1,200 apiece to adults, increase unemployment benefits and provide loans to businesses.
For higher education, it offers temporary help for those struggling to make their student loan payments. Most federal loan borrowers are excused from making payments for six months, interest is waived on the loans and loan collectors are prevented from garnishing wages, tax returns and Social Security benefits to collect overdue payments.
The bill provides $14 billion in funding for higher education institutions, half of which must be used for emergency grants to help students affected by the crisis.
"For institutions of higher learning, it will provide financial relief to colleges and universities and also support grants to displaced students," Congressman Bobby Scott, the Democratic chairman of the House Education Committee, said this morning before the vote.
Key Document:
• White House .gov: Details of the Relief Package